DirectAsia Car Insurance Singapore
As one of the younger entrants in Singapore's car insurance market, DirectAsia offers a slew of plans that can be customised according to your needs. Choose from 4 core plans and foolproof it by topping up with a Driver Plan and other benefits that you may require.
Why You Should Choose DirectAsia Car Insurance
Customisable car insurance plans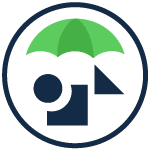 Personalise your plan with any one of DirectAsia's 3 Driver Plans (which covers unnamed or named drivers) as well as optional add-ons which are shown below. This allows you to pay only for what you really need.
NCD60 discount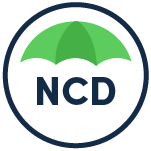 Get a 60% discount if you've had 50% NCD for the past 5 years (i.e. 10 years without a claim) – a benefit that is for both new and existing DirectAsia customers.
Flexible excess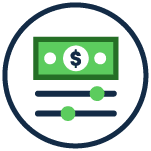 Adjust your excess according to your needs; the higher the excess, the lower your premium.
Lifetime repair warranty at DirectAsia's authorised workshops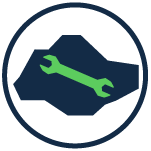 When you fix your vehicle at DirectAsia's authorised workshops, repairs are guaranteed for workmanship defects for as long as you're insured with DirectAsia.
Dedicated claims specialists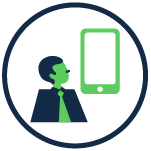 One of DirectAsia's Personal Claims Specialists will guide you through the whole claims process, and update you when your car is ready to be collected after the repairs are done.
SOS Plan for drivers with multiple claims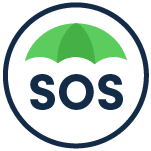 If you've had 2 or more at-fault accidents in the last 3 years or had your insurance refused, this plan will give you a second chance to get back on the road with greater coverage.
DirectAsia Car Insurance Add-ons
3 Driver Plans

Depending on what you choose — Value Plan, Value Plus Plan, or Flexible Plan — you'll get additional coverage for those who frequently drive your car.
NCD Protector Plus

Drivers with NCD30/40/50/60 can increase or protect their NCD status even after making a claim.
Personal Accident

Up to $500,000 coverage for accidents involving death or loss of limb of the driver.
24/7 Roadside Assistance

An add-on for you to be covered with round-the-clock roadside assistance in the event of an accident or breakdown.
My Workshop

Get the flexibility to choose a non-authorised workshop.
Medical Expenses

Receive up to $3,000 per person (driver and passengers) if injured in an accident.
Get the cheapest car insurance quotes in Singapore
Review of DirectAsia's Car Insurance
Features & Benefits
24-hour roadside assistance in case of accidents or breakdowns
NCD60 discount: Additional 10% discount for drivers with NCD50 (for 10 consecutive years without a claim)
NCD Protector Plus: Protect current NCD and get the next NCD discount even with 1 at-fault claim
In-car camera discount: 4% discount for drivers with a front car camera installed in their vehicle
Go green discount: $15 surcharge off when drivers opt for paperless documentation
Lifetime repair warranty for car repairs at DirectAsia's authorised workshops
Cover for legal costs and expenses in the event of a car accident
DirectAsia is Best Known for
Affordable and customisable plans
SOS plan with greater coverage for drivers who have claimed for multiple at-fault accidents
Up to 60% discount on your premium with NCD60
Its highly rated customer service: A >90% customer satisfaction score that exceeds the industry average as per Feefo
Attractive promotions and discounts available
How To Apply For Your Car Insurance Plan
Applying for a car insurance policy through MoneySmart
Step 1
Let us know your needs
If you find downloading insurance policy brochures and comparing them side by side a hassle, our intelligent system can do the comparison for you. Fill in a simple online form and we'll have you going.
Step 2
Speak to our insurance specialists
After you've submitted your answers, our insurance specialists may drop you a call to clarify your needs and explain your options to you. Seize this chance to ask our experts the burning questions you may have about car insurance!
Step 3
Apply and purchase your car insurance
Once you have spoken to our insurance specialists, considered your options, and planned your finances, you are ready to apply for your car insurance plan with our guided assistance.
DirectAsia Car Insurance Claims
How do claims work?
Firstly, you've got to be clear of the parties involved in a car accident before you make a claim.
The First Party
Once you've purchased a car insurance policy from DirectAsia, you become the First Party in terms of the contract.
The Second Party
The insurance company, DirectAsia, from whom you have purchased the policy by paying the insurance premium for your vehicle, is the Second Party in the contract.
The Third Party
Someone other than the First (you) and Second Party (DirectAsia). It can be anyone. For example, another driver on the road or a cyclist on the street.
Here are 6 steps to a successful car insurance claim
Step 1
Report to DirectAsia within 24 hours of the accident
Be it a First Party or Third Party Claim, DirectAsia requires claim reports to be made within 24 hours. It is best to inform DirectAsia within this timeframe regardless of whether or not you intend to claim on your own policy or if your car is damaged. This is to avoid breaching the policy's terms and conditions, which may affect your claim process. As long as a third party is involved, DirectAsia would still need to have his/her details (regardless of whether he/she submits a claim against you).
Step 2
Take damage and accident scene photos
Take photos with tight shots and wide shots from various angles to ensure that you get sufficient photographic footage of the scene and context of the accident. The license plates of all vehicles involved should be photographed as well, as all these might be needed as evidence for DirectAsia to process your claim. This is mandatory for both First Party and Third Party Claims. You may use DirectAsia's Accident Toolkit Sketch Plan to help you on this.
Step 3
Get the other driver's contact details
This step will not be applicable for First Party Claims. For Third Party Damage Claims, you will need his/her contact details which include:
Driver names of all involved
NRIC numbers
Address of driver / drivers
Car insurance company of vehicles involved
Contact numbers
Alternatively, you can use the Exchange of particulars form on DirectAsia's claims page
Step 4
Avoid moving the vehicle
Do not move the vehicle or vehicles involved in the accident unless they are in the middle of the road and pose a safety hazard. When it comes to Third Party Damage Claims, moving the vehicles may give DirectAsia and the other driver's insurance company a chance to dispute your claim.
Step 5
Submit claim report to DirectAsia
After contacting DirectAsia Personal Claims Specialists at +65 6532 1818, DirectAsia will send someone to assist you at the accident site and arrange for medical attention, vehicle removal and alternative transportation. You are required to make a report and submit a claim in person at any of their authorised workshops. If you're planning to pay off the repair costs on your own to save on claim cost or protect your No Claim Discount (NCD), you'll still have to lodge a report at any of DirectAsia's authorised workshops and submit a Private settlement form on DirectAsia's claims page. Do remember to call the authorised workshop before dropping by.
Step 6
Get your car fixed at any DirectAsia authorised workshop
Some insurers like DirectAsia offer complimentary towing services while others may charge a separate fee. It is advisable to avoid using other tow operators or touts as this will delay your claim. Seek advice from DirectAsia Personal Claims Specialists at +65 6532 1818 if you are unsure. You have the option to send your car to the workshop of your choice instead of DirectAsia's authorised workshops if you've got the "My Workshop" add-on.
DirectAsia Car Insurance Refunds & Cancellations

To cancel your policy, you must give DirectAsia 7 days' notice. The effective date of cancellation will be based on the date DirectAsia is informed in writing of the cancellation which can be done via email to [email protected] or a call to their Customer Service Hotline at +65 6665 5555 (8am to 8pm on weekdays).

If you are selling your car or handing it over to another driver, you will have to submit your car's Sale/Purchase Agreement or LTA Notification Transfer of Ownership. After processing your request, a cancellation fee of $90 will be deducted from your pro-rated refund. If you have already made a claim, you will not be entitled to a refund.
DirectAsia Car Insurance Hotlines

For emergencies, you may call the DirectAsia Personal Claims Specialists hotline +65 6532 1818 (Singapore) or +65 6603 3699 (overseas).

Alternatively, you may email [email protected].
DirectAsia Authorised Workshops

For more details and the complete list of authorised workshops, refer to DirectAsia's Authorised Workshops page.
Get the cheapest car insurance quotes in Singapore
At MoneySmart, we help you compare car insurance quotes online from our comprehensive list of car insurance partners.
Frequently Asked Questions
How do I cancel my DirectAsia car insurance?

You must give a 7-day notice if you wish to cancel your policy with DirectAsia. A $90 cancellation fee will be deducted from your pro-rated refund.

What is NCD car insurance?

DirectAsia offers a No Claim Discount (NCD), which is a discount applied on your renewal premium if you have no claims in your current policy.

How much is car insurance in Singapore?

Car insurance prices depend on a lot of factors, such as coverage, excess and other benefits. In Singapore, an annual premium typically starts from $850.

How can I get NCD?

You will be entitled to a No Claim Discount if you have not made any claim under your policy for at least a year.

How do I renew DirectAsia car insurance policy online?

If you have turned on automatic renewal, you don't need to take the extra effort to renew. If you didn't, DirectAsia will send you a reminder before your expiry date. You can then login on DirectAsia's site to change any details if you need to and pay online to renew. However, other insurers may quote more competitive premiums, so do compare car insurance quotes with MoneySmart before you renew.