Etiqa Car Insurance Singapore
A fairly new contender in the highly-competitive motor insurance game in Singapore, Tiq by Etiqa car insurance shakes things up with its 3 affordable plans and their latest new usage-based car insurance feature "Drive Less, Save More" (DLSM) that gives you up to 30% cash rebates of your premium. They cut to the chase by letting you decide the plan you need without the fancy product names – Third-Party Only (TPO), Third-Party, Fire & Theft (TPFT), or Comprehensive.
Why you should choose Etiqa motor insurance
5% Demerit Free Discount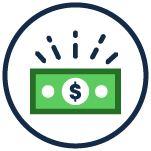 Get an additional 5% discount if you've been driving with zero demerit points for the past 3 years. Just show your Certificate of Merit from the traffic police.
30-minute Claims Approval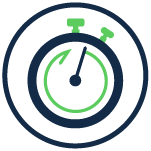 Less waiting time on your claims with Etiqa Car Insurance's award-winning claims team.
Authorised Workshops Island-wide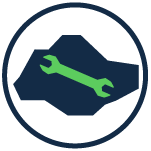 Enjoy top-notch service from recognised workshops that are conveniently located across Singapore.
Complimentary child seat cover
Families who own a car can enjoy free coverage for child seat that is up to $300
"Drive Less, Save More" (DLSM) Add-on
Etiqa's latest usage-based motor insurance feature offers you cash rebates of up to 30% of your basic premium when you're a Comprehensive plan customer. To enjoy this benefit, all you have to do is to upload an image of your car odometer reading (a minimum of 10 days between each upload) and car number plate via the Tiq by Etiqa App. Your rebates will be calculated using Artificial Intelligence technology through the app with no telematics system or location tracking involved. It is a safe and convenient way to insure your car while making savings in a quick way as your cash rebates will be credited to your TiqConnect eWallet within 3 working days. If you prefer other modes, it can be directly credited to your bank account or via PayNow.
Enjoy cash rebates of up to 30% a year with Etiqa's Drive Less Save More
| Tier | Daily Distance Less Than | Daily Discount | Annual Rebate |
| --- | --- | --- | --- |
| 1 | 14KM | 0.082% | 30% |
| 2 | 22KM | 0.055% | 20% |
| 3 | 33KM | 0.027% | 10% |
Your Preferred Workshop

Add-on for flexibility to choose a non-authorised workshop
Customisable excess

Adjust your excess according to your needs; the higher the excess, the lower your premium
NCD Protector

Protect your No Claim Discount of 30% or 40% (good for one claim only)
Overseas Booster

Enhanced emergency assistance & coverage while driving in Malaysia and Thailand
Young Driver Excess Waiver

Pay more to waive the high excess for young drivers (27 years old and below)
Get the best Car Insurance for
your needs
Etiqa Car Insurance Review Singapore
Features & Benefits
Etiqa car insurance quote available within seconds
Claims approval within 30 minutes
Additional 5% discount for drivers who've been demerit-free for the past 3 years
Weekly Thank Etiqa It's Friday Sale
Etiqa is best known for
Quick car insurance quote within seconds
Budget-friendly with basic benefits
Ongoing car insurance promotions for additional savings
How to apply for your Car Insurance plan
Applying for a Car Insurance Policy through MoneySmart
Step 1
Answer Some Questions
If you find downloading insurance policy brochures and comparing them side by side a hassle, use our intelligent system to find the best car insurance premiums. Answer some questions online and we'll have you going.
Step 2
Speak To Our Insurance Specialists
After you submit your answers, our expert insurance specialist team members may drop you a call to clarify your needs and explain your options to you. Seize this chance to ask our friendly colleagues the burning questions you may have about car insurance!
Step 3
Apply And Purchase Your Car Insurance
Once you have spoken to our insurance specialists, considered your options, and planned your finances, you are ready to apply for your car insurance plan with our guided assistance.
Etiqa Car Insurance Claims
How do Claims work?
In the event of an accident, call any of Etiqa's Approved Reporting Centres.
Make sure that you take note of the name, NRIC/FIN, telephone number, address, motor insurer, and vehicle number of all parties involved.
Take photos of the damaged vehicle and the accident scene.
Call the nearest Approved Reporting Centre for tow truck service and further assistance.
More things to know
Etiqa Car Insurance Refunds & Cancellations
To cancel your policy, you must provide a 7-day notice in writing via registered mail. You will then be entitled to a refund that's 80% of your pro-rated premium for the remaining period of your policy.
Etiqa Car Insurance Contact Number
For motor-related claims, call +65 6331 9215, +65 6506 5407, +65 6331 9226 or +65 6331 9259. For general enquiries, call +65 6887 8777.
Frequently Asked Questions
Does Etiqa car insurance cover Malaysia?

Etiqa car insurance policies only provide cover in West Malaysia, which includes KL, Malacca, Johor and Penang.

Can I purchase Etiqa car insurance online?

Yes, you can purchase Etiqa car insurance through their online portal.

How do I cancel my Etiqa car insurance?

You may cancel your policy with Etiqa any time during as long as you give a 7-day written notice and return the original Certificate of Insurance.

What is NCD car insurance?

NCD is a discount applied to your premium based on the number of consecutive policy years without any claim.

Can I renew Etiqa car insurance after expiry?

Etiqa car insurance can be renewed online through their TiqConnect one-stop portal. Do not let your car insurance expire in the first place. In the event of it happening, call Etiqa to get their advice on whether you can renew.