Singlife Car Insurance Singapore
Motor Lite, Motor Standard, and Motor Prestige are the three comprehensive plans offered by Singlife car insurance in Singapore. On top of the extensive benefits covered in each plan, you will be able to enjoy greater savings with Singlife's occasional car insurance promotions.
Why You Should Choose Singlife Car Insurance
24/7 eCall assistance service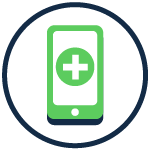 The eCall smart sensor plug-in device in your car (exclusively for Motor Prestige Plan) automatically notifies Singlife's quick-assist helpline in the event of any road-related emergency.
Low NCD penalty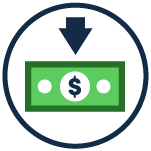 Enjoy the lowest NCD deduction of 10% instead of the usual 30% penalty from other insurers when you go for the Motor Standard or Motor Prestige plan.
Free NCD protector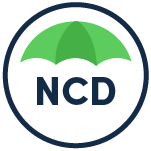 When an accident is not your fault, you do not need to pay upfront excess and your NCD remains intact.
No additional excess for young drivers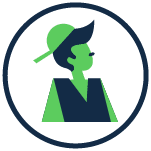 If you're aged 24 and below and a Motor Prestige customer (with a driving license of less than 2 years), there's no additional excess.
Accidental loss, fire or theft damage coverage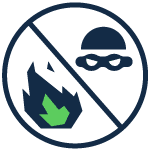 The cost of your car's market value including COE, fitted car accessories and audio equipment are covered for an unlimited amount for all comprehensive plans.
Singlife Car Insurance Add-ons
NCD Protector

Protect your No Claim Discount (good for one claim only) in the event you have to make a claim.
Courtesy car provision

Continue driving for up to 10 days while your car is being serviced. You'll also be entitled to Courtesy car cover when you renew your Singlife car insurance as an existing customer.
Replacement locks & keys

Additional coverage of up to $500 for your car's lock, central locking system and other affected parts. If you're an existing customer, you'll get free replacement locks and keys upon renewal of your car insurance plan.
Personal Accident

Additional coverage of up to $100,000 for you (the driver) and your passengers in the case of any accidental injuries.
Get the cheapest car insurance quotes
in Singapore
Review of Singlife's Car Insurance
Features & Benefits
Repair guarantee of at least 12 months
5% safe driver discount when you renew while on 50% NCD
Up to $5 million coverage for damage to third party property
Unlimited coverage for legal charges
Unlimited coverage for death or injury to another person (including passengers)
Unlimited towing services to the nearest reporting centre
Local and Overseas coverage (Singapore, West Malaysia and Thailand)
Singlife is Best Known for
10% NCD penalty – the lowest in the market (compared to the industry standard of 30%). This means that only 10% will be deducted in the event of any claim.
You can lock in your rate for 2 years with Singlife's Dual-Year Plan if you are currently enjoying a good rate.
How To Apply For Your Car Insurance Plan
Applying for a car insurance policy through MoneySmart
Step 1
Let us know your needs
If you find downloading insurance policy brochures and comparing them side by side a hassle, our intelligent system can do the comparison for you. Fill in a simple online form and we'll have you going.
Step 2
Speak to our insurance specialists
After you've submitted the online form, our insurance specialists may call to clarify your needs and explain your options to you. Seize this chance to ask our experts the burning questions you may have about car insurance!
Step 3
Apply and purchase your car insurance
Once you have spoken to our insurance specialists, considered your options, and planned your finances, you are ready to apply for your car insurance plan with our guided assistance.
Singlife Car Insurance Claims
How do claims work?
Firstly, you've got to be clear of the parties involved in a car accident before you make a claim.
The First Party
Once you've purchased a car insurance policy, you become the First Party in terms of the contract.
The Second Party
The insurance company, Singlife, from whom you have purchased the policy by paying the insurance premium for your vehicle, is the Second Party in the contract.
The Third Party
Someone other than the First (you) and Second Party (Singlife). It can be anyone. For example, another driver on the road or a cyclist on the street.
Here are 6 steps to a successful car insurance claim
Step 1
Report to Singlife hours of the accident
Be it a First Party or Third Party Claim, Singlife requires claim reports to be made within 24 hours, just like most car insurance companies. It is best to inform within 24 hours regardless of whether or not you intend to claim on your own policy or if your car is damaged. This is to avoid breaching the policy's terms and conditions, which may affect your claim process. If a third party is involved, he/she may or may not submit a claim and the insurance company would need to have all the relevant information.
Step 2
Take damage and accident scene photos
Take photos with tight shots and wide shots from various angles to ensure that you get sufficient photographic footage of the scene and context of the accident. The license plates of all vehicles involved should be photographed as well, as all these might be needed as evidence for insurance claim. This is mandatory for both First Party and Third Party Claims.
Step 3
Get the other driver's contact details
This step will not be applicable for First Party Claims. For Third Party Damage Claims, you will need his/her contact details which include:
Driver names of all involved
NRIC numbers
Address of driver / drivers
Car insurance company of vehicles involved
Contact numbers
Step 4
Avoid moving the vehicle
When you get into an accident on your own or with other parties, do not move the vehicle or vehicles involved, unless they are in the middle of the road and pose a safety hazard. When it comes to Third Party Damage Claims, moving the vehicles may give Singlife and the other driver's insurance company a chance to dispute your claim.
Step 5
Submit claim report to Singlife
After contacting Emergency Assistance at +65 6333 2222, Singlife will send their Mobile Accident Response Service (MARS) to assist you at the accident site and help complete your accident reporting. Alternatively, you can make your way to authorised workshops to file a report, submit the required forms, as well as the supporting evidence (accident scene photos and drivers' details). If you're planning to pay off the repair costs on your own to save on claim cost or protect your no claim discount (NCD), you'll still have to submit a Private Settlement Form via Singlife's car claims page.
Step 6
Get your car fixed at any Singlife authorised workshop
Some insurers offer free emergency assistance including towing services, tyre change and battery jumpstart, while others may require you to use only tow trucks belonging to their or a partner company and using any other tow service might have complications for your claim. Seek advice from Singlife's authorised workshops if you are unsure. If you are covered under Motor Standard or Motor Prestige Plan, you may wish to send your car to your preferred workshop, but this may lead to delays in arranging the repairs and may involve an additional excess payment.
Singlife Car Insurance Refunds & Cancellations

To cancel your policy, you must submit a completed cancellation form along with the original Certificate of Insurance to Singlife's Customer Service Centre at 4 Shenton Way, SGX Centre 2 #01-01, Singapore 068807. If you have already made a claim, you will not be entitled to a refund.
Singlife Car Insurance Hotlines

For accident and emergency, call +65 6333 2222 (available 24/7), or get in touch with one of the customer service agents at +65 6827 7988 (8:45am to 5:30pm on weekdays).
Singlife Authorised Workshops

For more details and the complete list of authorised workshops, refer to Singlife's Authorised Workshops page.
Get the cheapest car insurance quotes
in Singapore
At MoneySmart, we help you compare car insurance quotes online from our comprehensive list of car insurance partners.
Frequently Asked Questions
How do I cancel my car insurance?

For accident and emergency, call +65 6333 2222 (available 24/7), or get in touch with one of Singlife's customer service agents at +65 6827 7988 (8:45am to 5:30pm on weekdays).

How do I claim for a car accident in Singapore?

Call the Singlife's emergency hotline at +65 6333 2222 within 24 hours after the incident. If you are a Motor Standard or Motor Prestige policyholder, the Mobile Accident Response Service (MARS) will be dispatched immediately to assist you at the scene.

What is NCD insurance?

No-Claim Discount is an annual discount given to policyholders who have not made any claim during their policy term.

Does Singlife charge to cancel car insurance?

If you cancel your policy, you will be entitled to a refund of your premium paid, minus the period you have been covered.

Can I buy 6 months car insurance?

Yes, you may purchase a short-term car insurance policy that can cover you for 6 months.

Can I renew Singlife car insurance online?

Renewing your Singlife car insurance online is easy. You will receive a unique link in your email inbox which you can use to verify your personal details. Then you can see your renewal price and coverage options.