AXA Car Insurance Singapore (Discontinued From 30 June 2022 Onwards)
AXA car insurance casts a wide net when it comes to car insurance, offering a total of 7 plan options for Singaporean drivers on the road. As of 30 June 2022, AXA will stop offering Motor and Commercial Lines insurance products.
Looking for the best car insurance premiums?
Fret not, we are here to help.
Our dedicated car insurance specialists are trained to help you compare to find the best car insurance coverage and quote for yourself. Head over to find the best quote!
Why you should choose AXA motor insurance
24/7 Towing and Transportation in Singapore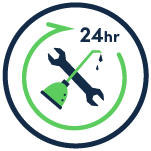 Up to $500 coverage for the cost of towing 24/7 anywhere in Singapore.
Workshop of Your Choice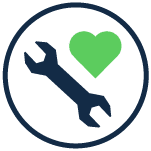 Choose an AXA Premium Workshop or any workshop of your choice for car repairs.
Third Party, Fire and Theft Coverage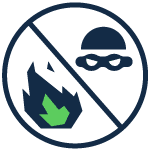 Coverage for the loss or damage to your vehicle caused by fire, theft, or third party legal liability.
Courtesy Car

Drive a temporary car while yours is being serviced.
Car Accessories Cover
Get up to $2,000 coverage for car accessories.
Medical & Dental Expenses

Receive up to $5,000 medical and dental cover in the event of an accident.
Excess Doubled

Additional coverage of up to $100,000 for you and your passengers. Double your damage excess in exchange for a discounted premium.
Get the cheapest Car Insurance quotes in Singapore
AXA Car Insurance Singapore Review
Features & Benefits
Comprehensive cover for fire, theft, and third party legal liability
Access MyAXA portal to manage your policy anytime you want
24/7 towing and transportation service in Singapore
Windscreen replacement and repair
AXA is best known for
A suite of comprehensive car insurance options
Fast online claims processing
Established and reputable insurance company
How To Apply For Your Car Insurance Plan
Applying for a car insurance policy through MoneySmart
Step 1
Let us know your needs
If you find downloading insurance policy brochures and comparing them side by side a hassle, our intelligent system can do the comparison for you. Fill in a simple online form and we'll have you going.
Step 2
Speak to our insurance specialists
After you've submitted your answers, our insurance specialists may drop you a call to clarify your needs and explain your options to you. Seize this chance to ask our experts the burning questions you may have about car insurance!
Step 3
Apply and purchase your car insurance
Once you have spoken to our insurance specialists, considered your options, and planned your finances, you are ready to apply for your car insurance plan with our guided assistance.
Get your personalised Car Insurance plan
How do Claims work?
AXA provides fast claims processing through online submission of documents. Alternatively, you may submit your documents through an AXA insurance consultant.
Before filing a claim, make sure you have the name, NRIC/FIN, telephone number, address, motor insurer and vehicle number of all parties involved.
Take photos of the damaged vehicle and the accident scene.
For tow truck service, call the AXA 24-hour hotline at 1800 880 4741.
Report and take your damaged vehicle to one of AXA's Premium Workshops along with your driver's license and Certificate of Insurance.
AXA car insurance Refunds & Cancellations

To cancel your policy, you may call the customer hotline or send an email stating your policy details. After confirming your cancellation, you will then receive a cheque by post.
AXA Car Insurance Hotline

To cancel your policy, you may call the customer hotline or send an email stating your policy details. After confirming your cancellation, you will then receive a cheque by post.
FAQs
How do I cancel my AXA car insurance?

You may cancel any of your AXA motor insurance plans by calling the customer hotline or sending an email with your policy details.

Is AXA an insurance company?

Yes, AXA is a multinational insurance company with headquarters in Paris, France. In Singapore, they provide life insurance, home insurance, personal accident insurance, health insurance, car insurance and travel insurance.

What is NCD insurance? How do I claim car insurance in Singapore?

To claim AXA car insurance in Singapore, you have the option to submit your documents online or through an AXA insurance consultant.

How do I contact AXA car insurance?

If you are in Singapore, you may contact the AXA car insurance hotline at 1800 880 4888.

Can I renew AXA car insurance early?

Yes you can. You can renew your AXA motor insurance via phone, email, or physically at AXA Tower Customer Service Center. Alternatively, contact an AXA agent to do so.