MSIG Car Insurance Singapore
MSIG car insurance Singapore products are categorised into two main brands. The difference? It all boils down to your driving lifestyle and how much you're willing to spend to get protected. Rest assured, all the plans that fall into these two categories give you maximised coverage and savings.
Why you should choose MSIG car insurance
24-hour Automobile and Medical Assistance Services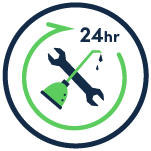 From emergency towing to roadside assistance, vehicle repatriation to locksmith referrals and more, MSIG ensures prompt assistance whenever an accident occurs.
Windscreen Cover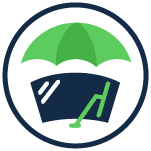 When you choose to have your broken windscreen repaired instead of replaced, your excess of $100 will be waived.
Available Car Coverage
NCD Protector
50% NCD holders are entitled to the same discount on their first claim per policy year.
Get the cheapest Car Insurance quotes in Singapore
At MoneySmart, we help you compare car insurance quotes online from our comprehensive list of car insurance partners.
MSIG Car Insurance Singapore Review
Features & Benefits
MotorMax

MSIG car insurance quote is quick, accessible and personalised
Easy claims process even when it's a third-party liability claim
MSIG is best known for
Medical assistance and repatriation services across all their car insurance plans, which includes West Malaysia and some parts of Thailand. So if you frequently go on a road trip to these places, you can consider MSIG car insurance plans.
How to apply for your Car Insurance plan
Applying for a Car Insurance Policy through MoneySmart
Step 1
Answer Some Questions
If you find downloading insurance policy brochures and comparing them side by side a hassle, use our intelligent system to compare the different car insurance policies for you. Answer some questions online and we'll have you going.
Step 2
Speak To Our Insurance Specialists
After you submit your answers, our expert insurance specialist team members may drop you a call to clarify your needs and explain your options to you. Seize this chance to ask our friendly colleagues the burning questions you may have about car insurance!
Step 3
Apply And Purchase Your Car Insurance
Once you have spoken to our insurance specialists, considered your options, and planned your finances, you are ready to apply for your car insurance plan with our guided assistance.
MSIG Car Insurance Claims
How do Claims work?
The MSIG car insurance hotline is available 24/7 for emergency assistance and medical services.
If you get involved in an accident, notify relevant parties immediately. For MSIG 24-hour Roadside Assistance, call +65 6337 1208. For tow-truck service, call +65 6827 7660.
Always take photographs of the incident and take down all relevant information of all parties involved, such as NRIC/FIN, telephone number, email address, insurer, policy number, and vehicle details.
Don't engage with unauthorised tow-truck operators.
Report the incident to MSIG's approved reporting centres/authorised workshops within 24 hours.
More things to know
MSIG Car Insurance Refunds & Cancellations
You must notify MSIG in writing if you wish to cancel your policy. Then, you must submit a Certificate of Insurance (COI) or a statutory declaration within 7 days of cancellation. For assistance, you may call the Customer Service Hotline at +65 6827 7602 (8:45am to 5:30pm on weekdays).
MSIG Car Insurance Contact Number
For accident and emergency, call +65 6337 1208 (available 24/7), or call MSIG Customer Service Hotline at +65 6827 7602 for general enquiries
Frequently Asked Questions
How do I get a car insurance quote?

MSIG provides an instant quote that can be accessed at www.msig.com.sg. Just go to the Claim sections under Motor, and click on "Buy Online" to start.

Where can I find MSIG car insurance authorised workshops?

A complete list of all approved workshops by MSIG can be found on their website.

Are there promo codes for car insurance in Singapore?

MSIG offers promotions for car insurance in Singapore from time to time. You may visit their website for an updated list of promotions that are currently running.

How do I cancel my car insurance?

To cancel your policy, your must return the original Certificate of Insurance (COI). It will take effect on the date MSIG receives your original COI.

Can I renew my MSIG car insurance online?

Yes you can. Renewing your MSIG car insurance online allows you to get NCD Protector benefits.