Compare Find The Best Non-Electric And Electric Car Insurance Quotes In 3 Easy Steps
Step 1
Let us know your needs
If you find downloading insurance policy brochures and comparing them side by side a hassle, our intelligent system can do the comparison for you. Answer some questions online and we'll have you going.
Step 2
Speak to our insurance specialists
After you've submitted your answers, our insurance specialists may drop you a call to clarify your needs and explain your options to you. Seize this chance to ask our experts the burning questions you may have about car insurance!
Step 3
Apply and purchase your car insurance
Once you have spoken to our insurance specialists, considered your options, and planned your finances, you are ready to apply for your car insurance plan with our guided assistance.
How Much Is Car Insurance In Singapore?
The cost of car insurance in Singapore ranges from $700 to $1,000 per year, but the exact annual premium is calculated on a case-by-case basis as it really depends on specific factors such as your age, occupation, driving experience, claims history and many more.
Factors that determine your car insurance premium:
Age and gender
Marital status
Occupation
Driving experience
Claims history and No Claims Discount (NCD)
Certificate of Merit (COM) discount
Type of car, car model, age of car and car usage
Don't be too offended if you get quoted a remarkably high premium. This can happen sometimes due to statistics associated with your car or profile, no matter how good a driver you are. Insurers measure risk differently, so take the opportunity to shop around for more quotes. At Moneysmart, as fellow car owners we feel your grief on rising oil and COE prices. As such, we have specially curated a killer guide to get cheaper car insurance premiums in Singapore in hopes to not break the bank. Head over and check it out!
What Is Car Insurance And How Does It Help Me?
Car insurance (also known as motor insurance or auto insurance) covers the car and the driver in the event of damages, car accident or if the driver is liable for someone's injuries.
Having car insurance helps protect you and the parties involved in a car accident, in many ways. These benefits include low No-Claim Discount (NCD) penalties, 24-hour helpline and emergency team, reliable workshop access, brand new car replacement, and even waiver of young and inexperienced driver and windscreen excess.
Why choose MoneySmart for your Car Insurance?

We're comprehensive and convenient.
MoneySmart financial is partnered with 10 insurance providers in Singapore. But finding the best policy can be difficult and extremely tedious, especially with so many insurers out there. We do the heavy lifting for you by finding the best quotes and making the application process as fuss-free as possible.

We help you make it happen.
Your car insurance journey doesn't end after you buy your policy. MoneySmart financial will ensure that we follow you along that journey, especially when it comes to the most painful part of all - claims. Our general insurance specialists will help ensure your claims are processed and help you to renew your policy every year. We help make it happen so that you can drive without worry.

We're determined to find what's best for you.
Every year when you have to renew your policy, we'll help you get better service, coverage and help you save on your car insurance premiums. Because we work with 12 of the biggest car insurance providers in Singapore, you can rest assured we'll do our best to find you the best policy available.
What Our Customers Are Saying
As seen from Google Reviews
"Fast response and despite me having the lowest insurer in Singapore previously, money smart was able to find me a better quote within a day!
Needless to say, I switched to the new car insurer instantly and saved 14%! Great work and I will be using money smart for my car insurance in future!"
⭐⭐⭐⭐⭐
Review By Colin Lie
"Ken was efficient in helping to source for cheapest and best quotes and made good recommendations for my car insurance policy renewal.
Helped me save a lot of time on research and best of all, helped me save significantly on my premiums. Highly recommended!"
⭐⭐⭐⭐⭐
Review By Alvin Choo
This is the 2nd year I gotten my Car Insurance from MoneySmart.
1st year savings $900+
2nd year savings $300+
From request for quotes via MoneySmart website To 1st WhatsApp message and self purchase all in 40mins. All 3 quotes are below the existing renewal rates starting from $100 to $300+ savings.
Thank you very much MoneySmart - Ken
Introducing Bubblegum
Powered by MoneySmart Financial
At MoneySmart, we've spent years understanding the insurance marketplace and we know you deserve better. So we built Bubblegum, a digital insurance platform with curated policies at a great price that you can purchase online in minutes.

Check out Bubblegum's comprehensive car insurance coverage for yourself! With a fast and easy application process, you can feel secure getting back on the road in minutes.

T&Cs apply.
Get A Quote And Apply Instantly In 3 Easy Steps

Fill in vehicle details & choose your plan
Tell us a few things about your vehicle make, model and mileage to view the car insurance plans you're eligible for.

Customise your quote
Select the add-ons like NCD Protector or Any Workshop Repairs, and fill in your policyholder details to see your final quote.

Fill in any remaining details & complete your purchase
Once you've filled in the rest of your vehicle & policyholder details, you can review your details and complete your purchase.
What Our Customers Are Saying About Bubblegum Car Insurance
As seen from Google Reviews
⭐⭐⭐⭐⭐
Review by Shaun Yeo
"It's fast and easy to get a quote and they're very competitive in pricing. Hope next year's renewal will be also this smooth. Cheers."
⭐⭐⭐⭐⭐
Review by Han Seng Tay
"Quick response to my enquiry. The insurance quotation is very attractive too. The required information on Bubblegum's website is easy to fill in and to make the payment. Highly recommended."
⭐⭐⭐⭐⭐
Review by Kee Chye Yew
"Best experience and lowest price among all car insurance companies. Staff Shahrin is helpful and patient. Keep up the good work!!"
Keeping Your Car Insurance Premiums Low
How To Get The Cheapest Car Insurance Premiums
3 tips to lower your car insurance premiums.
1
Don't auto-renew your car insurance.

Over a third of drivers in Singapore lose out on potential savings with their car insurance premiums due to auto-renewals with their current provider. As an existing policy holder, you may not always be given the best premiums for the next year of coverage. Don't make the mistake of feeling pressured to auto-renew car insurance due to lack of information or time.
2
Compare at least 3 car insurance quotes.

Our car insurance study* revealed that MoneySmart customers can save up to $620 on their annual premiums when they compare car insurance quotes before purchasing a policy. Insurance providers focus on different coverage benefits, so compare the various quotes based on the coverage you need and the premium it will cost.
3
Increase your policy excess.

You can pay a lower premium by increasing the insurance excess on your policy. The excess is basically the amount of money you have to fork our from your own pocket before the insurance provider will cover the rest of the cost, in the event of an accident. Your policy quote will have a standard excess amount stipulated as a requirement, and you can offer to increase that amount of excess for a lower premium.
Get the right plan for you today!
Estimated Average Cost Of Electric Car Insurance
| Electric car model | Price of base model (as of 3 August 2022) | Estimated annual premium* (without NCD) |
| --- | --- | --- |
| Nissan Leaf | $167,800 | $2,000 - $3,000 |
| Honda E | $185,000 | $2,500 - $3,500 |
| Audi e-tron | $506,290 | $4,800 - $5,500 |
| Tesla Model 3 | $250,000 | $6,200 - $7,000 |
| *Based on 1,200km/month | | Back to Top |
What Is "Excess" And How Does It Impact My Premium?
Car insurance policies are extremely customizable in that you can always lower the cost of your insurance premium by increasing this thing called the "excess".
This refers to the amount you need to pay out of pocket before you can make a claim from the insurance company.
As a benchmark, most insurers in Singapore generate quotes based on a $500 or $600 excess. So you can take this as the average amount that car drivers are willing to pay out of pocket. Both excess and premiums are costs to YOU, so when obtaining car insurance quotes, you should look at both in tandem. Sure, you can get a cheap premium if you opt for a high excess, but do you really want to pay $2,000 in cash if you get into a collision? Probably not.
Car Insurance Basics
If you own a car in Singapore, car insurance or motor insurance is compulsory but doesn't come cheap. Our free car insurance calculator will help you find the best and cheapest price on the market.
What Exactly Does Car Insurance Cover?
Good on you for asking this! Most Singaporeans buy car insurance just because it's compulsory here, without even knowing what it covers.
Car Repairs
When you own a car, dangers lurk around every corner. Apart from the ever-present threat of a car accident, your car may be stolen by car thieves, even burnt in a fire. As most car owners would know, repairing such extensive damage can be extremely expensive.

Car insurance is meant to cover such scenarios. You pay an annual premium for the assurance that the insurer will foot most of your car repair workshop bill if these things happen.

Financial liability to third parties
Another potential cost for that car drivers seldom think about is a financial liability to third parties.

Put simply, if you get into an accident and are sued for damage to another person or their property, car insurance will pay out some or all of the bill.
What Types Of Car Insurance Are There?
There are three main types of car insurance in Singapore.
Comprehensive car insurance

As the name suggests, this type of car insurance covers almost everything, including your own car's repairs and replacement costs. It is the most common car insurance type in Singapore, which is understandable considering how expensive cars are here.
Third Party Only (TPO) car insurance

This is the cheapest and most basic type that covers ONLY damage to other people or their property. If anything happens to your own car, you will have to foot the bill yourself. This is generally recommended for really old cars that are at the end of their COE lifespan, because you might actually consider scrapping the car instead of repairing it.
Third Party, Fire & Theft (TPFT) car insurance

This is a slightly upgraded version of TPO car insurance. The same features apply, except TPFT also covers loss, theft and fire damage to your car. It offers slightly more protection, but it's still an option that is generally reserved for owners of older cars.
Does choice of workshop matter?
Most car insurers also allow you to customize your plan by choosing between "authorized workshops" and "any workshop". This refers to which workshops you can send your car to and still be covered by your car insurance.
Which is cheaper?
It is always cheaper to go for the "authorized workshops" version because the insurer already has a list of workshops that it knows are affordable.
On the other hand, if you want the freedom to go to any workshop of your choice, the insurer has no way of making sure that it won't overcharge, so you will have to pay more for that privilege.
Old Cars: Choose "Authorized Workshop"
For not-so-fussy owners of older cars, opting for "authorised workshops" is usually a lot cheaper. Just make sure that the insurer's list of workshops is actually reasonable so you don't have to drive across the island to get your car repaired.
Compare quotes and get the best car insurance plan
What Type Of Motor Car Insurance Coverage Is Important To You?
The best car insurance for you is the one that meets your needs. Here are some insurers you could consider based on this:
Tips To Compare Car Insurance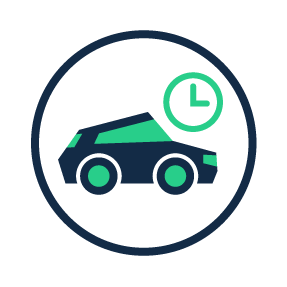 UBI is all about paying less when you drive less. It's apt if you own a car for grocery runs every now and then or to go for weekend spins, and choose another mode of transport for your regular commute. Etiqa and Income do offer UBI. While Etiqa's latest UBI feature offers you cash rebates of up to 30% of your basic premium, Income'S UBI is solely designed for electric cars in Singapore. Their UBI premium is determined by distance tracking that is measured by a device linked directly to your car's odometer. This ensures accurate tracking without resorting to measures like cell phone apps or GPS. However, do take note that the rates per km are decided on one's personal details and car model.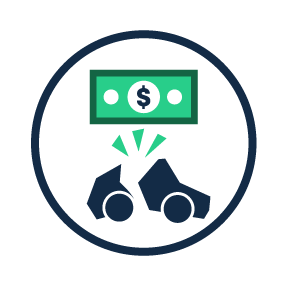 Whether you've chosen to pay on a Usage-Based Insurance (UBI) scheme or a fixed annual premium, most car insurance policies will only cover the market value of your car if it's completely damaged beyond repair — but only for the first 12 months and it's excluding your COE. Do read your insurance policies carefully as there are many types of exclusions of payout for damage beyond repair to take note of. For instance, Income's UBI coverage excludes battery failures or defects by default unless you choose to add on a maintenance package which includes a comprehensive list of the car parts that could fail for certain reasons.
Many car insurance plans include complimentary round-the-clock assistance in the event of a car accident or breakdown, while others offer this as an add-on option that comes with towing and battery jump start services.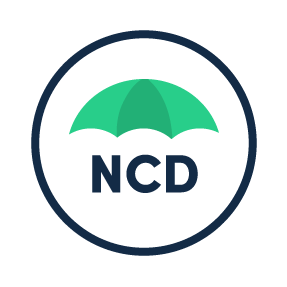 Having a low No Claim Discount (NCD) penalty has its perks as you can get to enjoy a lower NCD deduction of up to 10% from some insurers like Aviva, instead of the usual 30% penalty from other insurers. Also, a free NCD protector can come in handy when an accident that happens is not caused by your negligence, so that you do not need to pay upfront excess and your NCD remains intact.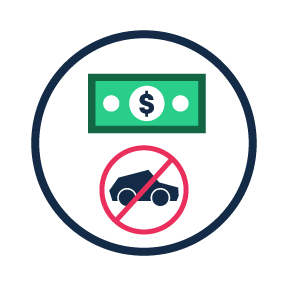 In certain situations when your car needs to be at the workshop for a period of time, you'll need a decent loss of use benefits — most insurers give you a transport allowance at least. This is especially important when your day-to-day work and lifestyle will be affected by the loss of a car.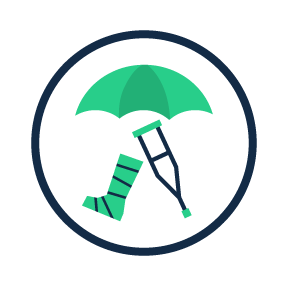 Usually car insurance policies will include a payout to your dependents in the event of a disability or death. Some insurance companies may allow you to increase the amounts for a fee, but you can also save the money on a top-up if you're covered by a separate personal accident insurance plan.
Back to Top
Get the right plan for you today!
Car Insurance Simple Guides
Here are some easy guides on car insurance in Singapore that you can read and bookmark for easy reference:
Frequently Asked Questions
What is excess? Should I increase or decrease it?

An excess is the amount you have to pay from your own pocket before the insurer pays you for the coverage you have. Most insurers quote for an excess of $500 or $600 by default, but you can always choose a higher excess in exchange for a cheaper premium. However, be warned that you will have to pay more upfront if you get into an accident. Ultimately, you need to strike a balance between the two costs - so that you are neither overpaying for insurance, nor will an accident render you penniless.

What does "Any vs. Authorised Workshop" mean?

"Authorised workshops" are a list of workshops that your insurer has approved. You can get a cheaper rate if you don't mind being restricted to authorised workshops only, though be sure to check that the list does give you sufficient options. People who choose this usually drive older cars or second-hand cars that are no longer under warranty. "Any workshop" means you can go to any workshop of your choice, but this will mean a higher premium on your car insurance. If your car is still under warranty, you may have to opt for this in order to send your car to your dealer's workshop. Otherwise, your dealer may decide that your warranty is void.

What's the difference between named & unnamed drivers?

"Named drivers" means that you have explicitly and contractually stated on the insurance who you want to be covered. Other than yourself, this should also include regular users of the car, for example, your spouse. "Unnamed drivers" just refers to drivers who are not on it. They can still drive the car, but if they get your car in an accident, the insurer will cover significantly less of the damage. You can always add more named drivers for maximum protection, but it will cost you more, especially if you name someone who is a young and inexperienced driver.

What is No-Claim Discount (NCD) and NCD Protector?

For every year that you've driven and didn't have to make a claim, you get a 10% discount on the following year's premium. You can accumulate your No Claim Discount (NCD) up to a maximum of 50%, i.e. after 5 claim-free years. Getting a 50% discount on your premium sounds great, but remember that the car insurance company can always increase the quoted premium, rendering your discount ineffective. Sneaky. So no matter what, don't just auto-renew - you should still compare quotes anyway. But what if you make an insurance claim? Under normal circumstances, the discount drops by 30% (from 50% to 20%, for example). That's why most insurers also offer what's called an "NCD Protector" as a paid add-on to your car insurance policy. This allows you to make one claim without affecting your NCD.

How do I make a car insurance claim?

Different insurers have different processes on how to make a claim, however, but in general, these are the steps:



Don't move your car unless absolutely necessary.
Call your insurer's hotline for assistance.
Take (lots of) photos of the accident.
Get the other driver's contact details.
Get your car fixed at an authorized workshop.


If you are a relatively inexperienced driver, you might want to opt for a car insurance company that is better known for its roadside assistance. For example, Income has a fleet of assistance riders who will come down to the site of your accident and walk you through every step of the way.

What happens if I cancel my car insurance policy?

Check the terms and conditions of your existing car insurance policy to find out what happens if you cancel it. Generally, if you cancel it before it is time to renew, the insurer will pocket about 30% of the unused portion of your insurance, leaving only about 70% as a refund for you. If you can, wait until your car insurance is up for renewal. Then you'll have the freedom to switch to any insurer you like without any penalty. By the way, you may not always be the one walking away from a car insurance policy. There are also situations where your insurer might decide to drop you (sometimes with no refund at all) if they think there's foul play or illegal modifications going on.

What is Usage-based Insurance (UBI)?

A UBI scheme is based on a distance tracking system that is measured by a device linked directly to your car's odometer, or taking photos and uploading the images of your car odometer reading to your car insurer's mobile app to track the distance covered. This ensures accurate tracking without resorting to measures like cell phone apps or GPS so that it respects the privacy of all drivers.

Moreover, it is a safe and convenient way to insure your car while making savings. Insurers like Etiqa and Income are known for their UBI schemes. However, do take note that the rates per km are decided on one's personal details and car model.

Can I claim for flood damage and other accidents/damage beyond my control?

Yes and no. Some comprehensive plans like those provided by AIG, Aviva, AXA (only SmartDrive Flexi plans), BudgetDirect, China Taiping, DirectAsia, Ergo, Etiqa, and many more, do cover water damage. While the majority of insurers offer flood damage coverage, some do not.

This means that the only way to know if you'll be covered for flood damage is to ask your insurer directly, or read through your insurance policy in detail. For more information on car insurance policies, you can easily find out more with MoneySmart's Car Insurance Wizard.

Does my choice of workshop matter?

Yes. Insurers usually insist you go only to their "authorised" workshops when you need to get your car fixed. But most insurers allow you to top up extra to be allowed to claim at any workshop. This is usually available as an add-on to the plan or a separate plan entirely.

Should I buy car insurance directly from an insurer or through a broker?

This really depends on your preference. Some insurers may quote more competitive premiums just to attract new customers. In Moneysmart, we have put together a team of well-trained car insurance specialists that are dedicated to find the best plan for you. If this interests you, head over to find the best car insurance plan for yourself.

If you do not mind going through the details and reading the fine print yourself, you can also buy the car insurance directly from your preferred insurer.

What is an insurance premium?

Simply put, insurance premium is what you pay for your policy and are usually paid periodically to the insurer.