Drive With A Peace Of Mind With Car Insurance For New Drivers
If you're a new driver in Singapore, car insurance is probably one of your top priorities. But with so many options available, it can be difficult to know where to start. Here are some tips on how to choose car insurance as a first-time driver in Singapore. Whether you are new to driving or are simply looking for ways to save money on your car insurance, it is important to understand the different types of car insurance available in Singapore.
Why Are Car Insurance Premiums For New Or Inexperienced Drivers More Expensive?
Insurers believe that a lack of experience behind the wheel makes it more likely that new drivers will get into accidents. Typically, these new drivers are young in age and more inexperienced as it is their first few times driving on their roads on their own. As a result, car insurance for new drivers tends to have higher insurance premiums and rates which reflect the high level of risk involved. This is because more often than not, new drivers' claim costs are significantly higher as compared to other drivers, so insurers charge them more for the corresponding risk.
Another factor that affects the higher car insurance rates for new or inexperienced drivers in Singapore is their NCD.  This is a discount that is provided when no claims are made for at least one year with their insurance provider. However, because new drivers have not started driving for long, they have to earn it from the start unlike more seasoned drivers. Consequently, their lack of experience counts against them in both NCD discounts and is reflected in more expensive premiums.
This is why it is not uncommon for the premiums of new drivers to be double or even triple the cost of more experienced drivers. If they did not make any claims, seasoned drivers can be eligible for a NCD ranging to as much as 50%.
Key Terms To Know About Car Insurance For New Drivers
NCD
NCD stands for No Claim DIscount, a privilege that is provided to drivers if there are zero claims made from their car insurance policy for at least a year with their provider. This lowers the cost of the premium you have to foot the following year and is a way in which insurance companies reward drivers for safe driving on the roads. However, new drivers are typically unable to benefit much from this discount as they need to build up their NCD from scratch.
Excess
The excess is the fee drivers must pay when making claims using their car insurance. The good news is that the amount will be returned to drivers if they are found to not be at fault. In most cases, drivers are only required to pay this fee for their own losses and when it is deemed to be their fault. This is also usually one of the first steps in starting to make a claim, so new drivers should make sure they are able to pay this amount upfront.
Get the best car insurance policy at MoneySmart
Which Type Of Car Insurance Should I Choose?
With three main types of car insurance to choose from, new learners or drivers may find it challenging to decide on which type to suit them and their needs.
1
Comprehensive car insurance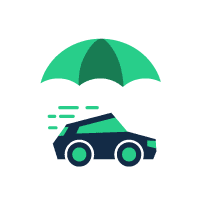 Firstly, there is comprehensive car insurance. The policies under this category cover most costs incurred, such as your car's repairs and replacement costs. With its wide range of coverage, it is the most popular car insurance type in Singapore. This plan is probably also the safest option among all, if you want to ensure that most costs related to any damage to the car are covered.
One of the best options under this category is FWD's car insurance, which offers extended legal liability cover for accidentally hurting someone or damaging property, and overseas coverage for driving in West Malaysia and parts of Thailand. On top of that, it also comes with a lifetime 50% No Claims Discount (NCD) guarantee.
2
Third Party Only (TPO) car insurance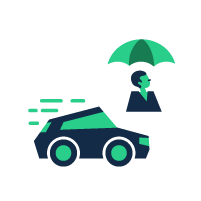 Next, there is Third Party Only (TPO) car insurance. As the cheapest and most basic car insurance, it only covers damage to other people or their property. In the unfortunate circumstance that anything happens to your car, you will have to bear the full costs yourself.
For new drivers with old cars (cars at the end of their COE lifespan) and are looking for something more budget-friendly, this might be the plan for you. This is because there may be more value in scrapping the car instead of sending it for repairs. Hence, you only need a plan covering damage to third-party vehicles or properties.
3
TPO car insurance, Third Party, Fire & Theft (TPFT) car insurance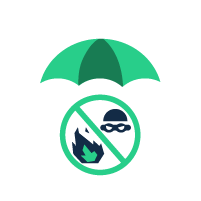 Our final policy type is a slightly different and enhanced version of TPO car insurance, Third Party, Fire & Theft (TPFT) car insurance. It shares many features of TPO policies, but on top of that, TPFT further provides coverage of loss, theft and fire damage to your car. While it does provide considerably more protection, it is still recommended as an option for those with older cars.
Although it may be a more affordable option, it will not cover any damages to your car and can lead to hefty damages for new drivers who get into accidents. Consider Etiqa's TPO & TPFT plan for cheaper car insurance premiums and their brand new usage-based feature "Drive Less, Save More" (DLSM) that offers you up to 30% cash rebates of your premium.
How To Get Cheap Car Insurance For New & Young Drivers In Singapore?
With car insurance companies deeming there to be more risk with inexperienced drivers, premiums tend to be the highest for young drivers (both male and female) under 25 or those with less than two years of driving experience. Consequently, this has led to expensive car insurance prices for new drivers. To combat the high costs, many young or inexperienced drivers increase their voluntary excess or the amount you need to foot out of pocket before you can claim any damages from the insurer. However, this may not be a favourable outcome because it translates to paying more for any repairs.
So, we've curated wallet-friendly policies to help those who fall under these categories, and they include Singlife's car insurance plan which offers no additional excess for young drivers who sign up for their Motor Prestige plan. HL Assurance's car insurance plan also provides the option of a young driver excess waiver and a 25% insurance discount if you sign up as a new customer. Also, if you are able to prove to your insurance company that you practice safe and defensive driving, and possess a good driving record without getting into accidents, your premiums can drop significantly through NCD bonuses.
Why Choose MoneySmart?
Our car insurance policies offer more choices and better value for new drivers and seasoned drivers. We've partnered 12 major car insurance providers to bring you a wide range of options so that you can find the right policy for your needs. Additionally, our strong claims support team is always ready to help whenever you need a hand. So why wait? Fill in this form and we'll help you find the perfect car insurance policy for you.
Frequently Asked Questions About Car Insurance For New Drivers
How Much Is New Driver Insurance In Singapore?

Typically, car insurance prices in Singapore range from $700 to $1,000 annually, but factors such as age, occupation, driving experience, and claims history, amongst others, affect the annual premium too. For the most accurate car insurance prices for new drivers, get a quote from our team today.

What Documents Do I Need To Prepare For A Claim?

This is a common question for new drivers when making car insurance claims, but fret not because MoneySmart has got you covered. All you have to do is to prepare some supporting documents such as any medical reports, the bills and invoices of expenses related to the accident, pictures of the accident, settlement forms and the drivers' particulars. if you are still feeling unsure about the claims process, simply contact our team to have your questions answered.