Best Mortgage Insurance Singapore 2022
Why Do I Need Mortgage Insurance?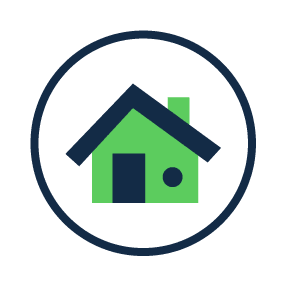 If you've recently bought a house, you probably know that you will be spending a big part of the rest of life paying it off – and that's when you also will start thinking, "What will happen if I can't pay for my monthly home loan instalments?"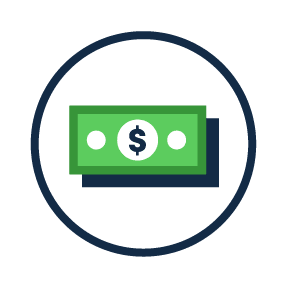 If you've missed too many home loan payments or if you're simply unable to pay for your home because of genuinely difficult circumstances, a mortgage insurance will help you out with your payments.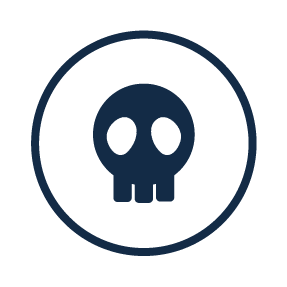 Most commonly, a mortgage insurance's core function is to help your partner or family to foot the rest of your home loan in the event that you pass on.
Why Choose A Mortgage Insurance?
A mortgage insurance plan is basically meant to help you pay your outstanding home loan in the event that you pass on, or are diagnosed with total and permanent disability. You'll get a mortgage insurance if you are a sole breadwinner, single homeowner, or if you simply want to ensure that your spouse doesn't have to struggle with mortgage once you're gone.
You Already Have It

If you own a HDB flat and are paying for your home loan by CPF, you will, by default, be enrolled into the Home Protection Scheme by CPF.
Home Protection Scheme

So, the Home Protection Scheme (HPS) is a mortgage insurance which decreases in coverage and value over time. You can also opt out to get yourself a similar mortgage insurance from private insurance companies.
Private Houses

However, if you own a private house, you will not have any sort of mortgage insurance by default. You will have to find a private insurance company to get one.
Should You Buy Mortgage Insurance?
A mortgage insurance is especially important if you are the sole breadwinner of the house – if you live in a HDB and are using funds from your CPF OA (Ordinary Account) to pay for both the house and your Home Protection Scheme (HPS) mortgage insurance, keep it that way. If you live in a private house and are a sole breadwinner, you might want to consider getting a mortgage insurance from an insurance company.
Mortgage Insurance Premiums
| INSURANCE COMPANY | TERM INSURANCE PLAN | PREMIUMS |
| --- | --- | --- |
| Manulife | Manulife ManuProtect Decreasing | S$18.67 (for a S$500k mortgage, age 30 male, non-smoker) |
| NTUC Income | NTUC Mortgage Term | S$25.10 (for a S$500k mortgage, age 30 male, non-smoker) |
| AXA | AXA Decreasing Term Assurance | S$34.12 (for a S$500k mortgage, age 30 male, non-smoker) |
Compare Mortgage Insurance Plans
now
How do I choose a Mortgage Insurance plan?
What to Consider Before Buying A Mortgage Insurance Plan?
CPF Home Protection Scheme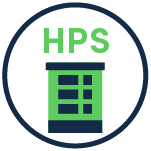 First check if you are using CPF to pay for your home. If so, double check that you have the Home Protection Scheme. If you already have it, you are sufficiently covered for your current home.
Sole Breadwinner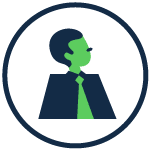 Are you living in a private home and you're the sole breadwinner for your spouse and family? If so, you may need to get a decreasing term mortgage insurance plan to ensure your mortgage is fully insured.
Whole Life and Term Insurance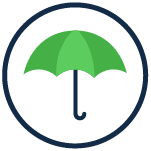 If you and your spouse have sufficient whole life or term life insurance coverage that can cover both mortgage and lifestyle expenses, you may not need an additional mortgage insurance.
Planning To Move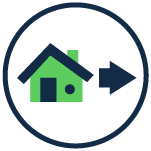 Do note that your mortgage insurance plan will not follow you from your current house to your next house. You will always need to cancel and reapply for a new mortgage insurance when you move.
How Much Mortgage Insurance Do I Need?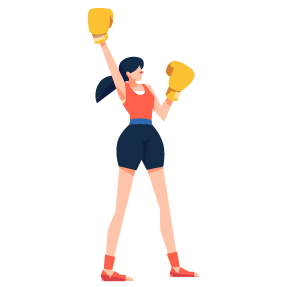 If you're a single homeowner, it's pretty straightforward – you would want your mortgage insurance to fully cover your home loan lest your loan falls on your child or family.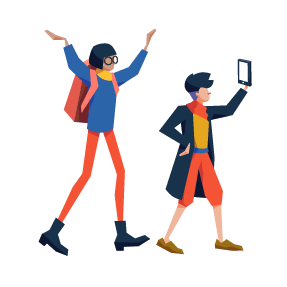 If you're applying for the mortgage insurance jointly with your spouse, your insurance will still cover the entire outstanding loan amount when you pass on. Here's something to take note: when you pass on, your half of the insurance premiums can be transferred to your spouse – which means... he or she will be paying two persons' worth of premiums!
What Is Covered By A Mortgage Insurance Plan?
Death

The crux of all mortgage insurance plans is to ensure that your outstanding home loan will be fully paid off when you pass on.
Total and Permanent Disability

Depending on your priorities, some mortgage insurance also offers you full home loan coverage in the event you're diagnosed with total and permanent disability – such as the NTUC Mortgage Term, and AXA Decreasing Term Assurance.
Terminal Illnesses

Another common coverage you'll find is terminal illness – plans like the Manulife ManuProtect Decreasing has this feature.
Get your personalised Mortgage Insurance Plan
here
How Do I Pay For My Mortgage Insurance?
Most often, when you apply for and sign your policy contract, your insurance agent will set up a recurring payment on your credit card.
Otherwise, you can get your agent or call the insurance company to set up a recurring GIRO payment from your bank account to pay for your premiums.
Otherwise, you can go to AXS physical stations, the AXS website, or the AXS mobile app to pay your premiums directly.
Finally, you can also simply log in to your iBanking account on your computer or via your bank's mobile app. You'll find a "Pay Bills" section and you can select your insurance company to pay your premiums there.
How do I apply for a Mortgage Insurance Plan?
Applying for a Mortgage Insurance Plan through MoneySmart
Step 1
Answer Some Questions
If you find downloading insurance policy brochures and comparing them side by side a hassle, our intelligent system can do the comparison for you. Answer some questions online and we'll have you going.
Step 2
Speak To Our Insurance Specialists
After you submit your quiz, our expert insurance specialist team members may drop you a call to clarify your needs and explain your options to you. Seize this chance to ask our friendly colleagues the burning questions you may have about mortgage insurance!
Step 3
Apply And Purchase Your Mortgage Insurance
Once you have spoken to our insurance specialists, considered your options, and planned your finances, you are ready to apply for your mortgage insurance plan online through our portal.
Get the best Mortgage Insurance plan for
your needs
Mortgage Insurance Beginner Guides
Mortgage Insurance in Singapore: How To Compare & Decide Which Is Best For You
Term Life vs Whole Life Insurance in Singapore — Which Is Better for You?
Life Insurance in Singapore — The Basics of Whole Life and Term Insurance
Frequently Asked Questions
Is mortgage insurance compulsory in Singapore?

If you are using CPF to pay for your home loan, you're automatically enrolled into the CPF's own mortgage insurance called the Home Protection Scheme (HPS). HPS is compulsory. However, you can write in to CPF to be exempted if you can prove that you have sufficient coverage from your whole life, term life insurance, endowments, or other decreasing term mortgage insurance plans that you've bought from insurance companies.

What is mortgage insurance Singapore?

Mortgage insurance is a contract with the CPF or insurance company which promises you that so long as you pay your due premiums, the CPF or insurance company will pay for your entire outstanding home loan in the event that you pass on, are diagnose with total and permanent disability, or terminal illness.

Is it worth it to buy mortgage insurance?

You will typically pay for your mortgage insurance for as long as your home loan is still going on. However, there are mortgage insurance plans which offer you the option of a single premium.

How long do I pay mortgage insurance?

A direct term life insurance plan is one that you can purchase directly from the insurance company, without the help of an insurance agent. In fact, all insurance plans with the words "Direct", "Direct Purchase Insurance", or "DPI" in Singapore all fall under the same programme that's mandated by the government.

What is a mortgage?

A mortgage, or mortgage loan, is often used interchangeably with "home loan". It is basically the financial loan that you take from the HDB or a bank to pay for your house.

Does home insurance cover mortgage payments?

No, home insurance does not cover your mortgage loan payments. Home insurance often only covers your house's actual building and infrastructure, renovations, contents, including the lives inside such as humans and pets.