Best International Health Insurance in Singapore 2022
Looking for something else?
What Is International Health Insurance?
International health insurance sounds a lot like travel insurance, but they are for very different circumstances. You wouldn't buy international health insurance for any upcoming holiday. However, if you are planning to, or already have relocated overseas to work or study for a longer period of time, buying international health insurance is a very good idea.
International health insurance covers major healthcare costs, such as hospitalisation and treatment, overseas. This is important because healthcare bills can be high if you are living abroad. As a foreigner, you are unlikely to qualify for subsidised healthcare in your country of residence, so the cost of healthcare may be quite high.
At the most basic level, your international health insurance plan would cover hospitalisation and treatment costs. However, most insurance companies will allow you to add on riders and options to extend your healthcare coverage, such as vision care, dentist visits, health screenings, vaccinations, pregnancy, and regular General Practitioner (GP) visits.
Best International Health Insurance
| INSURANCE COMPANY | INTERNATIONAL HEALTH INSURANCE | ANNUAL COVERAGE |
| --- | --- | --- |
| FWD | FWD International Health Insurance | S$100,000 to S$3 million |
| AXA | AXA International Exclusive Plan C | S$$2.5 million |
| MSIG | MSIG Prestige Healthcare Elite | S$900,000 |
| Cigna | Cigna Silver Plan | S$1 million |
| Liberty | Liberty MyHealth International Essential | S$2 million |
| Allianz | Allianz Singapore Classic Individual | S$2.9 million |
Get your personalised Insurance Plan here
What Does International Health Insurance Cover?
International Health Insurance Coverage
Unfortunately, you can't bring your friendly family doctor or GP along when you relocate, nor will you (in many cases) be able to enjoy subsidised public healthcare. If you you plan to live overseas, you might need an international health insurance plan to make sure you are protected from medical costs. Here's what you should look out for in a policy to decide if it suits your lifestyle needs and if it's good value for money.
Hospitalisation

The most important part of a health insurance plan will be the hospitalisation benefits, because inpatient and daypatient bills are among the largest medical bills you can get. Even the most basic international health insurance plan would cover hospital stays, surgeries, Intensive Care Unit (ICU) wards, medication, diagnostic tests, ambulance fees and more.
Outpatient Bills

The next biggest medical cost to anticipate are outpatient treatments. These are basically medical treatments that may not require you to stay in a hospital, such as kidney dialysis, cancer radiotherapy and chemotherapy, immunotherapy. Different providers have varying levels of coverage for outpatient healthcare, so be sure to compare this before you make a decision.
Coverage Region

While local health insurance plans usually provide you with access to healthcare services within a specific country, an international health insurance plan grants you access to medical attention in a region or continent of choice (or globally).
Dental Costs

Most international health insurance plans will also offer riders to extend your healthcare coverage to include non-emergency lifestyle and health needs such as routine dental visits. You'll need to research the expected dental costs and decide if the rider is worth it.
Wellness & Vision

Some international health insurance plans may also offer you the option to add on any mental health, behavioural care, or optical care (which includes glasses, prescription lenses, and routine optician visits). Again, these are optional, so it's good to do your homework and decide if the additional premiums are worth it.
Pregnancy

Among those who purchase international healthcare insurance plans are those relocating with their families or spouses. If this is the case (or if you plan to start a family overseas) you may want to consider the commonly-offered pregnancy and childbirth rider. It extends your healthcare coverage to include pre-natal gynaecologist visit, your actual childbirth, and post-natal care.
Who Is International Health Insurance For?
You might be wondering if you need international health insurance at all. After all, a good travel insurance policy would cover medical emergencies to some extent. The answer depends on the length and purpose of your trip. Travel insurance is suitable for short holidays and business trips abroad up to 6 months while international health insurance is for people who are relocating overseas to work or study for a couple of years. Let's take a look at the benefits of international health insurance for locals and foreigners.
Singaporean
If you are a Singaporean relocating abroad to work, do note that your local health insurance (MediShield Life or Integrated Shield Plan) will no longer be applicable abroad. Also, as a foreigner overseas, you may not be eligible for any healthcare subsidies there. You may therefore consider international health insurance to enjoy a similar level of healthcare and hospitalisation coverage while living abroad.
Foreigner
If you are a non-Singaporean citizen and non-Singapore PR and you're moving to Singapore for study or work, you may want to consider getting yourself (and your family) international health insurance. Healthcare costs are subsidised for Singaporeans, but for non-Singaporeans, they can be high. In fact, some countries require you to have international health insurance before issuing you a visa.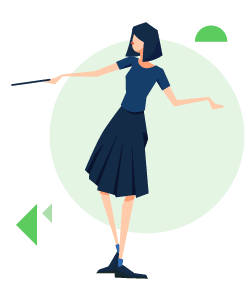 Get the right plan for you today!
Choosing Your Health Insurance Plan
International Health Insurance Tips
Buying your first international health insurance plan? First, you need to decide on the area of coverage — which country you will reside in. Next, consider your lifestyle and medical needs and decide what coverage you need. Finally, find the right international health insurance plans for your budget.
Choose Your Country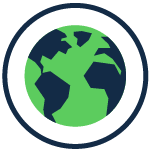 There are different areas of coverage for international health plans. Most insurers offer "Worldwide" or "Worldwide Excluding US" as options, with the latter usually costing more. However, if you're going to relocate within Asia, consider an insurer that offers Asia-only coverage, which would most likely be cheaper.
Get It Customised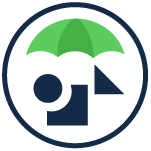 Many international health insurance plans are highly customisable, so you need not opt for a standard packaged plan. Compare each plan's benefits and optional add-ons before deciding on which plan which suits you best. If you're relocating with a young family, for example, you may want to opt for higher coverage, while if you're a solo expat on a budget, you may choose a simpler plan without too many add-ons.
Lower Your Premiums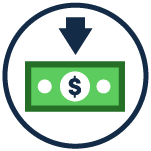 YCompared to local health insurance in Singapore, international health insurance will definitely cost more in terms of premiums. Fret not, though — there is a way to lower your annual premiums if you are generally in good health. International health insurance providers often allow you to manage your premiums by selecting a higher deductible and co-pay percentage. You will, however, need sufficient emergency savings to pay for your share of the medical bills.
Compare Health Insurance Plans now
How To Make An International Health Insurance Claim
The process for specific types of claims may differ from insurance company to company. However, international health insurance plans offered by popular insurers such as AXA, MSIG, and FWD generally have similar claims procedures. Here are some things that you should take note of when making an insurance claim.

Inform your insurer or financial advisor immediately should you need to make a claim. For full assurance of claims, it's best to call the insurer's dedicated claims concierge hotline or your broker to get peace of mind for your medical treatment. Some insurers also have online claims applications to make it hassle-free.

Whatever you are making a claim for, you have to be able to prove its authenticity. This means producing original documents for the following: your attending physician's statements, medical certificates, accident reports, clinic or hospital invoices

Your insurance agent or advisor should be able to assist you to fill up the claims form. Otherwise, look for your insurance company's claims concierge for help with completing the claims form. Most insurance companies have a claims turnaround payout time of around 5 to14 working days.
How To Apply For Your International Health Insurance Plan
Apply for an International Health Insurance Plan through MoneySmart
Step 1
Answer Some Questions
Don't have time to compare all the different international health insurance plans? Answer some questions online and let our intelligent system find the best international health insurance plan for you.
Step 2
Speak To An Insurance Specialist
Let our insurance specialists drop you a text and a call to clarify your medical and lifestyle needs. They will also be able to explain the international health insurance plans' offerings to you in greater detail.
Finally, let our insurance specialists offer you unbiased advice and help you complete your application process.
Compare Health Insurance Plans with us
Frequently Asked Questions
What is International Health Insurance and how does it help me?

An international health insurance policy covers you financially if you need to seek medical treatment overseas. Available for expatriates of all nationalities, it allows you to relocate with peace of mind, knowing you are covered for a wide range of medical benefits all around the world.

What is the difference between international health insurance and travel insurance?

While both types of insurance policies seem to cover medical costs while you're overseas, you should be aware of the differences and purchase the correct type for you and your family. Travel insurance covers medical emergencies while you travel, but you are expected to seek proper medical treatment back in your home country. It would not cover other healthcare costs such as outpatient or pregnancy bills. International health insurance, which is for those who plan to reside for a significant length of time, offers much more healthcare benefits than travel insurance.

I already have a health insurance plan in my country of origin, do i need another one in Singapore?

It really depends on the coverage and of your existing health insurance plan. The most important factor to consider is whether it allows you to cover for areas outside your country of origin. If it doesn't, it's probably important to start looking for a suitable plan in Singapore. If you do have some healthcare coverage in Singapore, check that it is adequate for local healthcare costs, bearing in mind that you may not be eligible for local subsidies.

What if I already have a corporate medical plan?

It's great that you have a corporate medical insurance plan! Do check out the level of benefits and coverage as corporate medical plans are typically not very comprehensive in nature. Also, it's important to note that most corporate plans are not portable, which means that if you change jobs, take a sabbatical or retire, you will not be insured any more. If you can afford it, it's probably better to have a solid personal health insurance plan, and treat your corporate plan as additional coverage.

How do I compare International Health insurance policies?

First, consider the geographical area of coverage that you require. Second, compare the benefits which are important to you across a few international health insurance providers. Next, check out the option of changing deductible and co-insurance to make your premiums more affordable. Compare International Health Insurance Plans on MoneySmart to find the one with the best price and coverage level for you!

What is the difference between international health insurance and local health insurance?

As the name suggests, local health insurance only covers healthcare costs in Singapore. If you plan to stay overseas for a long time, you won't be able to use your Integrated Shield Plan or MediShield Life abroad, so it's best to get international health insurance to make sure you remain covered. Local health insurance generally covers only costs pre-, post- and during hospitalisation. International health insurance, on the other hand, can cover optional benefits like GP visits, dental and optical health, and maternity costs.