AIG Car Insurance Singapore
With a well-regarded reputation under their belt, AIG motor insurance plans in Singapore come at 5 varying price points. Whether you're working with a limited budget or looking for a feature-packed plan, you can choose from AutoValue, AutoPlan, Autoplus, AIG Car Insurance Complete or AIG Car Insurance Collision Only.
AIG Promo: Win up to $350 worth of Shell Petrol Vouchers!*
Sign up for an AIG On the Go account to receive an extra $50 Petrol Vouchers! Promotion is valid from 1 Oct to 31 Oct 2023. *Applicable for AIG Car Insurance Collision Only and AIG Car Insurance Complete only. T&Cs apply.
Why you should choose AIG motor insurance
Policy Lifetime Repair Guarantee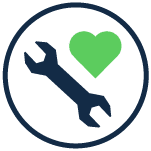 Repairs for accident damage at AIG authorised workshops give you lifetime workmanship and paintwork repair guarantee.
Complimentary Courtesy Car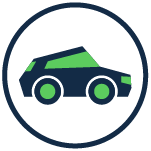 AutoPlus policyholders are entitled to a complimentary courtesy car without any limit on the number of days.
Brand New Replacement Car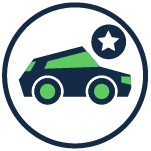 Exclusive to AutoPlan and AutoPlus, a new car of the same model and make will be provided if the vehicle is damaged beyond repair.
50% NCD Protector

Policyholders of 50% NCD are entitled to the same discount on their first claim in the same policy year.
Flexible Policy Excess

Increase your policy excess to reduce your policy premium, or lower your excess to reduce the amount you need to shell out.
Age Condition Policy

Get a lower premium by limiting the age of drivers to 30, 35, or 40 years and above.
Get the cheapest Car Insurance quotes
in Singapore
AIG Car Insurance Singapore Review
Features & Benefits
24-hour hotline for claims enquiries
Cover for lock and key replacement
Up to $10,000 personal accident cover for passengers
Coverage for damage caused by flood or windstorm
Medical coverage of up to $500 for driver and passengers
AIG is best known for
Free courtesy car for drivers when cars are being repaired. This is great for those who are heavily dependent on private transport.
Reliable 24/7 assistance on the road
How to apply for your Car Insurance plan
Applying for a Car Insurance Policy through MoneySmart
Step 1
Answer Some Questions
If you find downloading insurance policy brochures and comparing them side by side a hassle, use our intelligent system to do the car insurance comparison for you. Answer some questions online and we'll have you going.
Step 2
Speak To Our Insurance Specialists
After you submit your answers, our expert insurance specialist team members may drop you a call to clarify your needs and explain your options to you. Seize this chance to ask our friendly colleagues the burning questions you may have about car insurance!
Step 3
Apply And Purchase Your Car Insurance
Once you have spoken to our insurance specialists, considered your options, and planned your finances, you are ready to apply for your car insurance plan with our guided assistance.
Get your personalized Car Insurance Plan here →
How do Claims work?
You may report accidents and seek assistance by calling AIG's 24-hour Auto Assist or through the AIG SG mobile app.
If you need an ambulance, call 995 immediately, or call 999 for police assistance.
Don't move the vehicles unless it's absolutely necessary.
Get the particulars of all parties involved such as NRIC/FIN, telephone number, address, motor insurer and vehicle number.
It's also important to take note of the date, time and place of the accident.
If you have an in-car camera, you may provide the footage of the incident to get a waiver of up to $1,000 on your accident repair excess.
More things to know
AIG Car Insurance Refunds & Cancellations
To cancel your policy, you must notify AIG in writing and return your original Certificate of Insurance. After confirming your cancellation, 80% of your pro-rated premium will be refunded.
AIG Car Insurance Hotline
For AIG car insurance breakdown assistance and other emergency services, call the 24-hour Auto Assist hotline at +65 6338 6200.
Frequently Asked Questions
Does AIG do car insurance?

Yes, AIG offers comprehensive car insurance plans such as AutoValue, AutoPlan and AutoPlan.

Can car insurance be refunded?

Yes, you may be refunded 80% of your pro-rated premium. However, you will not be entitled to a refund if you haven't returned the original Certificate of Insurance, failed to pay the premium due, and have an outstanding claim at the time of cancellation.

How do I report an accident to my insurance?

You may report an accident by calling the 24-hour Auto Assist hotline, submitting a report online, or through the AIG SG mobile app.

What is accident claim?

Accident claim is the cover for medical expenses, damages and other expenses resulting from an accident. The coverage is dependent on the benefits stated in your policy.

Can I renew AIG car insurance early?

Yes, usually up to 45 days before car insurance policy expiry date. In the event that you need earlier renewal, contact AIG at 6419 3000 to check their specific terms and conditions.