Income Car Insurance Singapore
Income car insurance offers 3 car insurance plans in Singapore—Drivo Classic, Drivo Premium, and Drivo Prestige to give you peace of mind on the road. These plans range from a flexible car scheme to a comprehensive and affordable coverage for repair, damage and accident costs—to suit every type of vehicle. Choose the one that suits your needs the best.
Why You should Choose Income Car Insurance
5% loyalty discount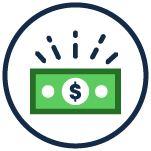 Long-standing customers who are covered by Income car insurance are entitled to a 5% loyalty discount. Get an Income car insurance quote from MoneySmart to compare prices.
Free NCD protection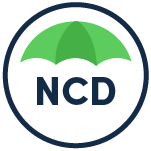 Automatically receive a free No Claim Discount (NCD) Protection on the 3rd consecutive year of renewing your existing NCD of 50%.
Income Orange Force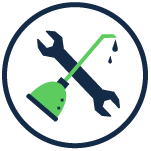 Income Orange Force's Rider will come to your rescue once you dial the Income hotline 6789 5000. He will give you a hand at taking photos, recording your statement, arranging for medical attention, vehicle removal and alternative transportation.
Overseas road and medical assistance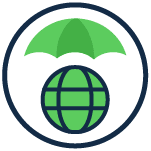 If you're insured with any of the Drivo plans, you'll be automatically covered with referral services for road and medical assistance in West Malaysian cities such as KL, Penang, or Malacca.
Income Car Insurance Add-ons
NCD Protector

Protect your No Claim Discount (for NCD that is 30% and above) in the event you have to make a claim.
Transport allowance

Get $50 daily transport allowance while your vehicle is under repair. Valid only for the first seven days, and only for your first 2 claims.
Excess waiver cover

Waive the basic excess of $600, so you won't have to shell out money in the event of a claim.
Review of Income's Car Insurance
Features & Benefits
Income Orange Force: Accident response team assistance anywhere in Singapore
One-stop Income Motor Service Centre for all claims and repairs
Free NCD protection
Referral services for road and medical assistance in West Malaysia
Unlimited coverage for death or injury to third party
Up to $5 million coverage for damage to third party property
Income is Best Known for
Reputable household name in Singapore
Orange Force is responsive, typically dispatched within 20 minutes to take photos and provide alternative transportation
How To Apply For Your Car Insurance Plan
Applying for a car insurance policy through MoneySmart
Step 1
Let us know your needs
If you find downloading insurance policy brochures and comparing them side by side a hassle, our intelligent system can do the comparison for you. Fill in a simple online form and we'll have you going.
Step 2
Speak to our insurance specialists
After you've submitted your answers, our insurance specialists may drop you a call to clarify your needs and explain your options to you. Seize this chance to ask our experts the burning questions you may have about car insurance!
Step 3
Apply and purchase your car insurance
Once you have spoken to our insurance specialists, considered your options, and planned your finances, you are ready to apply for your car insurance plan with our guided assistance.
Income Car Insurance Claims
How do claims work?
Firstly, you've got to be clear of the parties involved in a car accident before you make a claim.
The First Party
Once you've purchased a car insurance policy from Income, you become the First Party in terms of the contract.
The Second Party
The insurance company, Income, from whom you have purchased the policy by paying the insurance premium for your vehicle, is the Second Party in the contract.
The Third Party
Someone other than the First (you) and Second Party (Income). It can be anyone. For example, another driver on the road or a cyclist on the street.
Here are 6 steps to a successful car insurance claim
Step 1
Report to Income of the accident by the end of the next working day
Be it a First Party or Third Party Claim, Income requires claim reports to be made by the end of the next working day. It is best to inform Income within this timeframe to avoid breaching the policy's terms and conditions, which may affect your claim process and result in a 10% No Claim Discount deduction from your policy. If a third party is involved, he/she may or may not submit a claim and Income would need to have all the relevant information.
Step 2
Take damage and accident scene photos
A minimum of four photos with tight shots and wide shots from various angles to ensure that you get sufficient photographic footage of the scene, the vehicle(s) and context of the accident is required by Income to process the claims. The license plates of all vehicles involved should be photographed as well, as all these might be needed as evidence. This is mandatory for both First Party and Third Party Claims.
Step 3
Get the other driver's contact details
This step will not be applicable for First Party Claims. For Third Party Damage Claims, you will need his/her contact details which include:

Driver names of all involved
NRIC numbers
Address of driver / drivers
Car insurance company of vehicles involved
Contact numbers
Step 4
Avoid moving the vehicle
When you get into an accident on your own or with other parties, do not move the vehicle or vehicles involved, unless they are in the middle of the road and pose a safety hazard. When it comes to Third Party Damage Claims, moving the vehicles may give Income and the other driver's insurance company a chance to dispute your claim.
Step 5
Submit claim report to Income
After contacting Income's Orange Force accident response team at +65 6789 5000, an Orange Force Rider will head down to you and arrange for medical attention, vehicle removal and alternative transportation as well as assisting you in completing your accident reporting. Alternatively, you can make a report in person at their authorised workshops to submit the forms as well as the evidence (accident scene photos and drivers' details) required. If you're planning to pay off the repair costs on your own to save on claim cost or protect your no claim discount (NCD), you'll still have to submit a Private Settlement Form via Income's car insurance claims page.
Step 6
Get your car fixed at any Income authorised workshop
Some insurers like Income offer complimentary towing services while others may require you to use only tow trucks belonging to their or a partner company and using any other tow service might have complications for your claim. Seek advice from Income's immediate claims assistance team at +65 6788 6616 or their authorised workshops if you are unsure. If you are covered under Drivo Premium or Drivo Prestige Plan, you have the option to send your car to your preferred workshop, instead of their authorised workshops.
Income Insurance Hotline
For general enquiries, call +65 6788 9595 (Monday to Friday, 8:30am - 8:30pm). 
For immediate claims assistance, call +65 6788 6616 or get in touch with the Orange Force accident response team at +65 6789 5000 (7am to 10.30pm daily).
More Things To Know
Income Car Insurance Refunds & Cancellations

To cancel your policy, contact the Income car insurance Singapore hotline at +65 6788 6618 or email
[email protected]
. Your refund will be calculated based on 85% of your pro-rated premium.
Income Authorised Workshops

For more details and the complete list of authorised workshops, refer to Income's
Authorised Workshops page.
Frequently Asked Questions
How do I cancel my Income car insurance?

To cancel your policy, you may call +65 6788 6616 or email [email protected]. You may also visit one of the Income servicing branches to process your policy cancellation.

How do I claim motor vehicle insurance?

Visit any Income approved workshop to help you file a claim. Alternatively, you may go to Income's one-stop Motor Service Centre to assist you through the claim process. If you need towing services, call +65 6788 6616 for assistance.

Do I have to pay excess for third-party damage?

Yes, but you may have the standard excess of $600 waived if you add the excess waiver to your plan.

What happens if I claim car insurance?

When you claim under your Income car insurance, you will need to pay the excess stated in your policy. You will also receive a daily transport allowance of $50 for up to seven days.

Can I renew Income car insurance online?

No. Income will send you a renewal notice one month before your car insurance expires. It is simple and easy. Just follow the steps indicated in the letter to renew your policy.

Can I claim windscreen damage with Income car insurance?

You get unlimited windscreen cover for Drivo Classic and Drivo Premium. This means that there is a windscreen excess of $100 (or any other amount shown on your insurance plan) for each claim. For Drivo Prestige Income car insurance, you have a windscreen excess of $1,000.