The Ins and Outs Of Home Loans
Whether you're thinking of purchasing or refinancing your property, MoneySmart is here to help by bringing you the best home loan interest rates that are suited to your needs.
What You Should Know About Applying For A Home Loan
One of the first few important things to consider is to get a HDB loan or bank loan, and that depends on your financial capability and risk profile, as it will determine what interest rates and downpayment amount you'll be comfortable with.
#1
Your required loan amount
The actual loan amount offered to you will depend on HDB's or the bank's assessment of your ability to repay the loan, taking into account the Total Debt Servicing Ratio (TDSR) and Mortgage Servicing Ratio (MSR).
#2
The suitable tenure for your repayment
Loan tenures usually will range from 10 to 35 years in Singapore, so the longer your loan term, the smaller the monthly repayment, and the higher the total amount of interest payable.
#3
Fixed or floating rates
Fixed rates offer you more security and stability as the rate does not change over a certain period, while floating rates like SORA and SIBOR are usually affected by US interest rates and Singapore's banking system.
Compare latest bank interest rates here!
Use our comparison tool to find the different rates each banks are offering!
Ultimate guide to owning a house in Singapore
Reviews Of Bank Home Loans At Your Fingertips
Enjoy more savings by refinancing your mortgage today!
Stop paying more than you need to and switch out your loan for a lower mortgage interest rate for your home. Compare refinancing rates here at Moneysmart!
Refinancing in Singapore Guide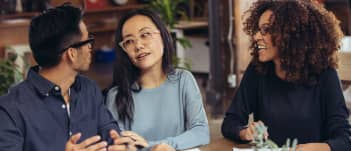 From the legal subsidies to the application process, understand the refinancing process in Singapore better with some tips from us.
Read More →
Refinancing vs Repricing: What's the difference?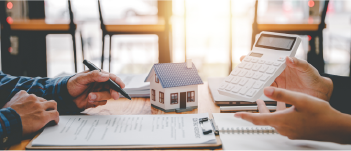 Learn to differentiate between refinancing and repricing, and decide on the best options by leveraging our expertise to manage your mortgage loans.
Read More →
How much does refinancing cost?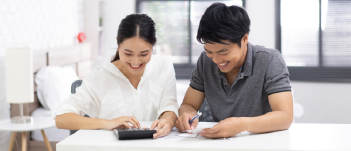 Depending on your remaining loan amount and property type, your refinancing costs that include legal fees and valuation fees will be tailored to your situation.
Read More →