Is it better to use CPF to buy a HDB or condo?
With rising home loans interest rates since the last rate hike by the US Fed in July this year, many homeowners in Singapore are beginning to feel the pinch as we prepare to pay higher mortgages.
If you're one of those looking around to get either a HDB or executive condo (EC) or private condo, you can start comparing home loans interest rates and differences between the three types of housing loans via tools like MoneySmart's ​​home loan comparison platform, and see which is more suitable for you (and your spouse or family).
What Can You Use CPF To Pay For?
There are several aspects of your home loan which can be paid for using some of your CPF savings. Depending on your average gross monthly household income, you'll also be eligible for certain CPF Housing Grants including the CPF Housing Grant for Resale Flat (Families), Enhanced CPF Housing Grant (For Singles and Families), Step up Housing Grant, Proximity Housing Grant and Half-Housing Grant, and the grant limit ranges from $15,000 to $80,000.
Here's a quick rundown of the different phases of payment which you can utilise your CPF savings.
Downpayment
For HDB homeowners taking a HDB loan for a BTO and/or resale flat, there's a 15% downpayment that is required and you can actually use your CPF savings to pay for this. If you qualify for the Staggered Downpayment Scheme, you'll be also able to pay your downpayment in two instalments. As for those taking out a bank loan for their HDB flat purchase, a higher downpayment of 25% is needed and you may be able to use up to 20% from your CPF savings, with at least 5% paid in cash.
Remaining portion after downpayment
Following the downpayment, there's a portion of the purchase price (if there's any) that is not covered by your housing loan. You'll be able to choose a combination of cash and/or CPF funds to pay for this portion as a lump sum to the seller (if yours is a BTO, it needs to be paid upon completion).
Monthly repayments
If you're working full-time and drawing a monthly salary, you'll probably get CPF contributions every month from your employer and be eligible to use these contributions to your CPF Ordinary Account (OA) savings to make your monthly home loan repayments (for both HDB and bank loans).
Other fees
When you buy a HDB or condo, there are also legal fees, stamp duty, Home Protection Scheme (HPS) fees, valuation fees and other administrative charges which you'll also have to pay for. The buyer's stamp duty usually ranges about 1% to 4% of the purchase price of the HDB flat or condo - a form of tax payable to the government for registration of purchase of the property. Legal fees are also required to be paid to property lawyers to get the paperwork done for your property's home loan, and banks will usually have their own panel of licensed valuers.
These fees can be paid for with your CPF OA, but you'll most likely need to make these payments upfront first as they are usually done on a reimbursement basis, so you'll need to set aside money for this before CPF reimburses you.
Another important fee is the HPD premium which you pay to insure your home loan in case you do not have a life insurance covering your outstanding home loans. So in the situation of death, terminal illness or total and permanent disability, this HPS will be useful to protect you and your family from losing your flat. The annual HPS premiums can be paid using your CPF OA funds as well.
Compare The Best Home Loan Interest Rates Here
Should I Pay Off a HDB or Condo Home Loan With CPF?
Whether it is HDB or private, leasehold or freehold, you'll need to know the key differences in terms of eligibility and financing. Here's a comparison of the 3 types.
HDB
Executive condo
Private condo
Category

Public

Private (if it's more than 10 years old)
Private
Available mortgage type

HDB or bank loan*

Bank loan*
Bank loan*
Who is eligible to buy

Singapore citizen or PR for at least 5 years

Singapore citizen or PR for at least 5 years
Anyone
Minimum occupancy period (MOP)

5 years

5 years
None
Lease period

99 years

99 years
99 years to freehold
Estimated income ceiling

$7,000 to $14,000

$16,000
None
Eligibility for CPF housing grants

Eligible

Eligible
Not eligible
*Subject to Mortgage Servicing Ratio (MSR) and Total Debt Servicing Ratio (TDSR) rules. MSR simply refers to the portion of your (as a borrower) gross monthly income that goes towards repaying your property loans, including the loan being applied for. It's usually capped at 30% of your gross monthly income, while the TDSR is often less than or equal to 55% and is meant for repaying your monthly debt obligations.
Types Of Home Loans Available
In Singapore, there are two types of home loans, namely the HDB Concessionary Loan (also known as the HDB loan), and bank loans.
HDB Loans
This type of loan is only meant for HDB flats and it offers a stable interest rate, which is great for homebuyers who do not have much cash on hand. HDB loans require a smaller downpayment of 10% of the purchase price (compared to bank loans, which is 25% of the purchase price).
Moreover, the HDB loan downpayment can be paid via your CPF OA, without you having to fork out any cash. There are a couple of other advantages of taking up an HDB Loan which we will cover in detail later.
Bank Loans
The good thing about bank loans is that they can be used for both HDB flats and private condos. There are actually 4 categories of bank loans, each with a different class of interest rate and its own advantages and disadvantages.
4 Types of Bank Loans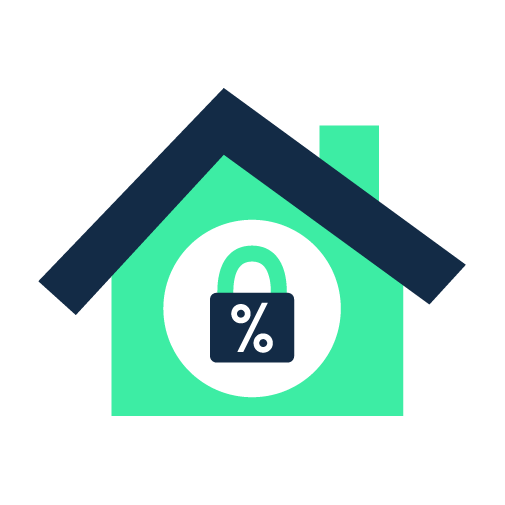 As the name suggests, the interest rate for this category of loans is fixed throughout a period of time, usually 1 to 2 years. However, fixed rate loans tend to be a bit more expensive as compared to other rates, due to stability.
Floating-rate mortgage loans are pegged to either Singapore Overnight Rate Average (SORA) or Singapore Interbank Offered Rate (SIBOR) rates which are known to the public so there's a higher level of transparency as compared to the fixed deposit-linked or board rate loans.
Most floating-rate loans available are 1-month or 3-month, and banks often charge an additional spread on top of it. 1-month SORA and SIBOR home loans have a greater volatility since they change every month while the 3-month SORA and SIBOR ones change every quarterly.
Fixed deposit-linked rate loans is another type of floating-type home loan that's linked to a bank's fixed deposit account interest rate. Whenever the bank's interest rates go up, your home loan interest rates will increase as well. It is a little similar to the board rate, but more transparent as it's published on the bank's website.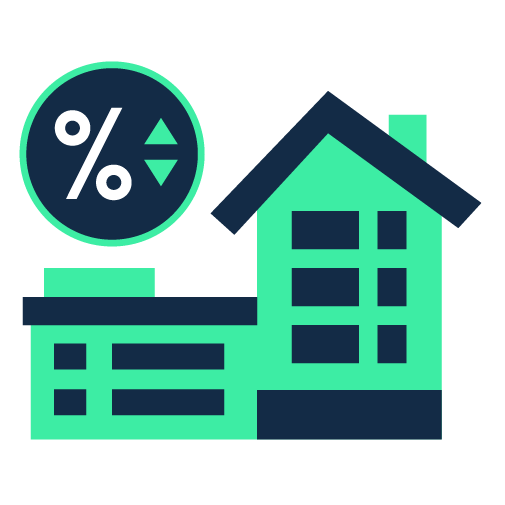 The interest rate for such loans is quite arbitrary as the board rate is determined entirely by the bank, and not known to the public. So, the bank has the right to change it anytime as long as they give you a notice period, which is usually about a month.
Why You Should Use CPF For Your Housing Loan
Pro #1
Greater flexibility
You can actually withdraw a substantial amount from your CPF savings in different payment phases to pay for the majority of your home loan including part of the downpayment, the monthly repayments, legal fees, stamp duty and other administration fees. Moreover, the CPF Board is usually more lenient with late repayments with no penalties for early full repayment, unlike a bank loan.
Pro #2
More savings and cash liquidity
You'll have more cash and liquid capital on hand as CPF savings help to offset the payments for your house, and if you're using CPF to pay for your HDB loan, you can make some savings during this time, because currently the HDB loan interest rate is 2.6% (and it has remained at this figure for almost twenty years), which is considered slightly lower as compared to most current bank loans (as of September 2022).
Pro #3
Opportunities for investment
Having more liquid cash will mean that you can have more disposable income and be able to invest in a greater variety of investment assets such as stocks, forex, REITS, cryptocurrency, etc. If you gain profits from your investments, the returns may be used to pay off part of your monthly repayments for your home loan.
Con #1
Restrictions of valuation limit
Your CPF money can only be used to pay for the property up to the valuation limit imposed by the CPF Board. New HDB flat owners do not have to worry about this, but if you're buying a resale HDB or condo, you can only use up to the approved valuation limit or 20% from your CPF OA provided that you have a basic retirement sum of at least $96,000.
Con #2
Monthly income requirements
There are monthly income requirements to qualify to use your CPF savings to pay for your home loan. For example, to be eligible for a HDB loan, you need to have a family monthly income of $12,000 or less.
Con #3
Ownership limitations
Homeowners have to abide by several restrictions on ownership of property such as:
Not being able to own any private property in the last 30 months, and not being able to take on 2 or more housing loans from HDB.
Limitations on the amount you can use from your CPF savings to pay is limited by many factors including your monthly repayment must be no more than 30% of your monthly income as it is subject to Mortgage Servicing Ratio (MSR) terms and the Total Debt Servicing Ratio (TDSR) calculation.
CPF savings not being able to be used for payment of any renovations or home improvements.
Get a free consultation and real-time mortgage rates from our specialist!
Why You Should Use Cash To Pay Off Your Home Loan
Pro #1
More cash flexibility
Paying cash via bank loans can be used for both HDB flats and condos, so there's actually more flexibility. Moreover, you'll enjoy greater cash flexibility as no amount is required to be transferred back into your CPF savings account, and you'll gain more cash on hand due to the profit from selling your HDB or condo.
Pro #2
Lower interest rates
The interest rates by banks tend to be lower than HDB loans (depending on the economic situation).
Pro #3
Increments for CPF savings
More cash increments for CPF savings and more retirement funds as using cash to pay for your home loan can allow your CPF savings to be untouched and compound at a rate of 2.5% that is not volatile and almost risk-free.
Con #1
Research Intensive
It definitely requires more research on your part to get the most suitable bank loan for your needs. As you'll need to comb through all the resources available online on the various banks' websites to get the rates and do a comparison, which is why comparing home loans interest rates and differences can be made easier via tools like MoneySmart's ​​home loan comparison platform.
Con #2
More volatile interest rates
The interest rates by banks tend to be more volatile than those offered by the CPF Board, depending on the type of loan you select. Fixed-rate bank loans are less volatile but more expensive while floating-rate loans, fixed deposit-linked rate loans and board rate loans are more transparent and more volatile.
Depending on your situation, using cash will reduce liquidity as your CPF savings are not utilised, this may also affect your disposable income.
Should I Buy A Private Property Using CPF?
Your decision to get a private condo really depends on your financial capacity to afford the downpayment, monthly repayments and preferences.
No income ceiling
Unlike public housing, you do not need to abide by any income ceiling range when getting a private condominium. However, you can only take a bank loan for the payment of your private condominium and you won't be eligible for any CPF housing grants.
Greater flexibility
You'll be able to pick private condos in more preferable locations as compared to ECs which are often located in less accessible areas that are not near MRT stations or bus interchanges. Unlike ECs that have a 99-year lease, the lease periods for private condos are much longer such as 99-year, 999-year or freehold.
No restrictions on MOP and lease terms
While HDB and ECs require a minimum occupancy period (MOP) of 5 years, which means you are unable to rent it out, private condos are not tied to any MOP rules. Moreover, there is no property ownership restriction.
Frequently Asked Questions
What are CPF Housing Grants?

The CPF Housing Grants are subsidies provided by the government which are meant to help elevate the costs of paying for a HDB flat or EC. The CPF Housing Grants include the CPF Housing Grant for Resale Flat (Families), Enhanced CPF Housing Grant (For Singles and Families), Step up Housing Grant, Proximity Housing Grant and Half-Housing Grant, and they range from up to $15,000 to up to $80,000.

Which CPF Account can I use to buy a HDB or EC?

You are only able to use your CPF Ordinary Account (OA) for partial payments of your home loans.

Where can I find the best HDB or EC or private condo home loans?

If you're looking to compare loans from many banks at one go, online mortgage brokers' platforms like MoneySmart's Home Loans page is a great place to start finding the best home loan rates, whether as it is a public or private housing loan.

Can I use my CPF savings to pay for home renovations?

No. According to CPF's terms and conditions for the CPF Housing Scheme, your CPF savings cannot be used for payment of any construction works, improvements, repairs or renovation of your HDB flat or DBSS flat.