Best Loans For The Unemployed In Singapore 2023
Although Singapore's unemployment rate is declining as announced recently by the Minister of Manpower in June 2022, there are still a number of us who are still out of jobs. When you're unemployed, sometimes getting a personal loan can help meet your emergency needs such as unexpected medical bills due to unforeseen circumstances, car repairs, or a financial misstep.
However, there are some important things to consider first before getting a loan while you're unemployed, as we want to avoid owing money to an unreliable loan provider which can result in higher liabilities. Thus, we've shortlisted some notable and safe personal loans in Singapore for the unemployed, with the fastest approval and cash disbursement.
Compare The Best Personal Loan Interest Rates
Enjoy fast approval and instant cash disbursement!
How To Get A Fast Personal Loan If I'm Unemployed In Singapore
There are a variety of loans for the unemployed offered by licensed moneylenders, although much lesser than those which are available to employed individuals. Here are some ways to minimise your personal loan approval time or get a balance transfer while you're unemployed, and increase your chances of getting the funds in your account as soon as possible.
Have a good credit score
Maintaining a good credit score will help you get a personal loan much faster with shorter approval time of your loans by licensed moneylenders. Your credit score is usually determined by certain factors including late payments, the amount of credit you use, established credit history, recent credit, and the number of accounts you hold.
Own a significant amount of assets
When you own assets such as a HDB flat, private and/or landed property, a car or even have equity in a property, your application for a personal loan may have a greater chance of being approved despite being unemployed. This is because the loan provider may use this as security for the loan.
Consider a joint application
If you're unemployed, you can consider applying with another person, such as your wife or husband or even a friend who is drawing a regular income and has a good credit score, to boost your eligibility for any loans you're trying to get as an unemployed person. This will be considered a joining application and the guarantor or cosigner (who is your wife/husband/relative/friend) shares the responsibility of repaying the loan.
Pick loans with quick cash disbursement
Making sure to check the cash disbursement lead time is important when you need a quick loan. In the case you have SingPass MyInfo account and the loan provider you pick offers the option of applying with your Singpass MyInfo details, you should be able to get the cash much faster as your loan application time is shortened (depending on the type of licensed moneylender and their terms and conditions), but if you have to create a new account, that might take a longer time.
Important Things To Note Before Applying For A Loan
Avoid making multiple loan applications
Whenever you make a new loan application to a licensed loan provider or bank, they will retrieve your credit report from your records and this enquiry will be placed on your file. Once you have multiple enquiries in your records, it will affect their approval of your requested personal loans as it will reflect you trying to take on more debt and increases the risk assessment of the maximum potential loss in the case you are unable to make your loan payments on time.
It will usually be easier and quicker to apply for a personal loan from your existing credit card issuing bank as they already have your records. However, if you do not have any income or credit cards at the moment, it's still better to just pick one or two.
Check your credit card limit 
Converting the unused credit limit on your credit card (if you're applying for a loan with your credit card issuer) can shorten the approval time of your loan request as the loan provider already approved how much they were willing to lend you when you signed up for the card, so there wouldn't be another round of document processing and approval. Try to keep your balances low (preferably below 30% of your limit) too as using too much available credit can hurt your credit score.
Be aware of hidden costs
Interest rates are not the only factors to look out for, you need to watch out for other costs like processing fees, prepayment charges and late payment charges and read the fine print carefully. Do remember to ask for the full disclosure of all the loan terms, and compare between the different licensed loan providers.
Consider a balance transfer
A balance transfer is an alternative to taking a personal as it is a short-term cash facility that has 0% interest, which is basically borrowing from the available credit limit of your existing credit line or credit card account. Moreover, it offers flexible repayments over a short period of time. However, there's a one-time processing fee that you'll need to pay and you've got to pay off what you owe within 3 to 18 months.
Can I qualify for a personal loan with no job?
Other sources of income and low debt-to-income ratio
Besides your salary (which you most probably do not have as you're unemployed), many loan providers will take into consideration of your other sources of income such as your spouse's income if you're including your spouse as a co-guarantor, income from investments, rental income if you own a property and is renting it out, and alimony payments that you receive (if any).
Types of asset ownership
By owning a good mix of assets, it can increase your reliability, which gives the loan provider a way to recoup their losses if you default on your payment. Your assets increase your reliability. Both liquid assets and non-liquid assets (such as savings accounts and investments) can be converted to cash if needed.
Good credit score
Making all of your payments including both credit card and loan payments contributes to your credit score. Similar to assets, a mix of different types of credit such as loans, credit cards, and other lines of credit all count towards your score. So paying your instalments on time shows that you're a responsible borrower.
Financial capacity to repay loans
Although you have other sources of income while being unemployed, you should always borrow within your means and take as little of a loan as possible. Loan providers may jump at any chance to upsell a bigger sum, so it's wise to work out a "budget" beforehand and stick to it.
Best Loans To Get If You're Unemployed in Singapore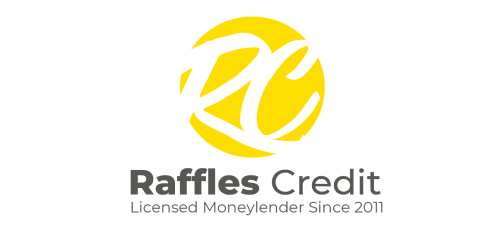 With 5 types of loan plans available - personal loan, payday loan, monthly loan, business loan and foreigner loan, Raffles Credit has been one of the more well known licensed moneylenders in Singapore with over a decade of experience in providing loan products and services to Singaporeans and foreigners.
Up to 4% interest rate
Minimum monthly income of above $2,000 (Singaporean/PR) or above $3,000 (Foreigner/Expat with work visa)
Up to 4% of late interest rate fee per month (for each month the loan is repaid late)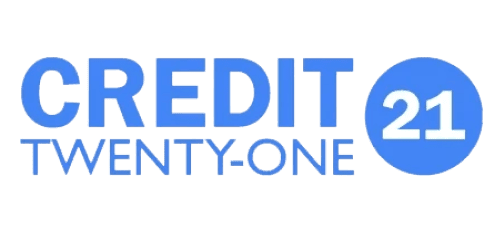 Offering one of the lowest interest rates for personal loans as well as business loans, payday loans and foreigner loans, Credit 21 specialises in customised loan packages and flexible monthly repayment instalments that cater to specific budgets that each client has.
Up to 4% interest rate
No minimum income required
5% to 10% processing fee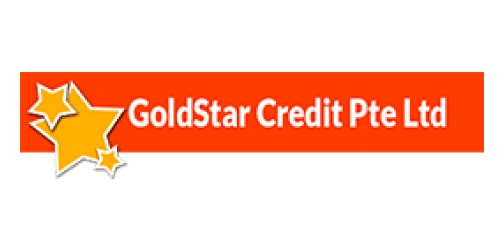 Being a certified member of the Credit Association of Singapore and also certified in Prevention of Money Laundering and Financing of Terrorism (PMFT), Money Lender Operations & Compliance Training. (By Credit Association of Singapore), GoldStar Credit has been helping over 20,000 clients with their loan solutions.
GoldStar Credit provides a wider variety of personal loan packages including Payday loan, medical loan, Grab/Gojek/Taxi loan, wedding loan, vacation loan and online loan, as compared to other loan providers like Raffles Credit and Credit 21.
1% - 4% interest rate
No minimum income required
5% to 10% processing fee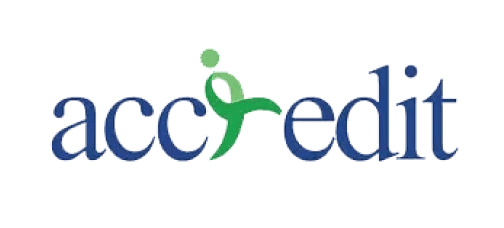 An awardee of the Pilot Program by the Ministry of Law, Accredit has close to 20 years of experience in providing credit and loan options to over 200,000 customers. One of the key features of their loan service is the convenience of applying for a loan through their mobile app or online and receive your loan with their same day approval process.
Up to 4% interest rate
Minimum annual income of $10,000 for Singaporean/PR/Foreigner
Up to 10% processing fee
Frequently Asked Questions
Can I get a personal loan if I'm unemployed?

Most banks and licensed moneylenders require you to have a steady income (either working part-time) or with other sources of income such as rental income, investments returns, etc., before you can be eligible to get a personal loan.

What are the interest rates licensed moneylenders charge?

According to the Ministry of Law of Singapore, the maximum of 4% per month is allowed for all licensed moneylenders to charge their clients.

Will my credit score affect how fast I can get my personal loan?

Yes. Having a good credit score will help you get a personal loan much faster with shorter approval time of your loans by licensed moneylenders.

How is your credit score affected by late payments?

Your credit score is usually determined by certain factors including late payments, the amount of credit you use, established credit history, recent credit, and the number of accounts you hold. So the more late payments you make and the more credit you use will lower your credit score.

What are the fees that licensed moneylenders charge?

According to the Ministry of Law of Singapore, each fee should not exceed $60 for each month of late repayment and/or 10% of the principal of the loan.