Travel To Japan: Which Travel Insurance Should I Get?
What is it really like to travel Japan? Aside from viewing beautiful sakura blooms in Spring, the urban metropolis of Tokyo beckons us, plus visiting the old Japanese shrines at Kyoto, and skiing on powder snow in Hokkaido are just some of the highlights. Eating awesome Japanese foods such as sushi, ramen, okonomiyaki and yakiniku in their land of origin also excites us to no end. After you've booked your flight to the land of the rising sun, don't forget to buy your travel insurance!
Travelling in Japan 2023: Where To Go?
Japan is very diverse. Tokyo, Osaka, Kyoto and the Hokkaido area are popular places to go to for tourists. However, rural prefectures like Shizuoka and Kumamoto are also gaining in popularity.
Tokyo
The largest city in Japan
Tokyo is the capital of Japan and the largest city in the country. Close to 9 million people live here, and it is a fast-paced metropolis. There are endless things to do in Tokyo. Shop at Shibuya and Harajuku, visit a Pokemon Center, go to Disneyland or scale Mount Fuji.
Osaka/Kyoto
Explore these cities together
The next popular cities in Japan for tourists are Osaka and Kyoto. Given their proximity, these two cities are often explored together. Osaka is known for street food and comedy shows while Kyoto is known for its beautiful shrines and the scenic spots like the bamboo forest.
Hokkaido area
Skiing & scenic spots
Explore the larger Hokkaido region through the city of Sapporo. As the most northern part of Japan, Hokkaido's temperatures are colder than the rest of the country. Therefore, it sees more snowfall and later sakura blooms. Singaporeans love hitting up the ski slopes in Hokkaido thanks to the soft powder snow.
Top 10 Things To Do In Japan
Catch the cherry blossoms season
Cherry blossoms in Japan typically bloom from late March to early April. The exact timing varies by region, with southern areas like Kyoto and Hiroshima blooming earlier, while northern regions like Hokkaido bloom later. So plan your arrival and departure dates accordingly to avoid missing the cherry blossoms!
Relax in an onsen
Unwind at some of the top onsens in Japan including Hakone's Hakone Yumoto, Beppu's Beppu Onsen, Kusatsu Onsen in Gunma, and Noboribetsu Onsen in Hokkaido. These onsens offer a wide range of therapeutic hot waters accompanied with authentic traditional Japanese hospitality.
Visit a temple
Kyoto's Kinkaku-ji (Golden Pavilion) with its stunning gold leaf exterior, Nara's Todai-ji housing a colossal Buddha statue, and Kyoto's Fushimi Inari Shrine which is renowned for its thousands of red torii gates are among the must-visit spiritual landmarks.
Have picnics in parks
The weather in spring and summer are usually great for picnics in parks like Ueno Park in Tokyo and Maruyama Park in Kyoto which offer picturesque views of cherry blossoms during their peak season, For serene lakeside picnics, visit Lake Kawaguchi near Mount Fuji or the tranquil Kenrokuen Garden in Kanazawa.
Indulge in Japanese cuisine
Each prefecture has its own culinary specialties, for instance, Tokyo is known for its fresh sushi and sashimi from the Tsukiji Fish Market, Hokkaido is famous for its savoury ramen with rich miso-based broth, Hiroshima and Osaka are okonomiyaki havens, while Kyoto is the heartland of kaiseki, just to name a few. There's so much to tickle your tastebuds, just go on a culinary adventure or ask the locals for recommendations.
Go on hiking trails
Check out the famous Mt. Fuji, Kyoto's Fushimi Inari Taisha which boasts a scenic trail through thousands of torii gates, the Kumano Kodo pilgrimage and the Japan Alps which features more challenging routes.
Stay in a ryokan
Some popular choices of ryokan include Hoshinoya Kyoto that features a riverside retreat in Kyoto, Gora Kadan (Hakone) which is a more luxurious onsen ryokan with stunning views, and Nishimuraya Honkan (Kinosaki Onsen) that is a classic ryokan in a charming hot spring town.
Sightsee on long train rides
The Japan Rail Pass is ideal, granting unlimited access to JR trains, including the famous Shinkansen (bullet trains). Scenic routes which the Hokkaido Shinkansen and Sagano Scenic Railway cover offer breathtaking views of the countryside.
Try skiing during winter
From beginner-friendly gentle inclines and wide spaces, to steeper gradients and moguls, Japan offers many skiing spots such as Hokkaido, including Niseko and Furano, which are renowned for abundant powder snow and international appeal. Nagano, the host of the 1998 Winter Olympics, has diverse terrain and easy accessibility from Tokyo, and features Japan's largest ski area with varied slopes and good facilities.
Get immersed in cultural performances
Cultural performances such as tea ceremonies (chanoyu) to experience traditional hospitality, Noh or Kabuki theatre performances for classical Japanese drama, sumo wrestling matches, and festivals like Gion Matsuri in Kyoto or Awa Odori in Tokushima are great ways to be engaged in Japanese culture.
8 Essential Tips for Exploring Japan
Heading to Japan soon? Put these tips to good use while you're planning for your Japan trip!
Move across Japan with domestic flights
Some domestic flights like those via Japan Airlines' Japan Explorer Pass could save you more time and even money than travelling by train or bus. However, it is only so for some routes. If you're considering booking flights for Tokyo to Nagoya, Nagoya to Osaka, and Osaka to Fukuoka, you may most likely get stuck in the middle leg of the journey. The better flight deals are often for the first and last leg of the journey as very few flights which are cost-effective and time-saving were available for the rest of the journey.
Use a mix of bus and train to get around
Depending on your budget and transport preferences, taking a bus around Japan instead of the rail can be pretty satisfying at times. Although bus rides tend to take longer, they cost less and provide more scenic views than other modes of transport.
Consider off-peak periods
Tap on travel apps
Visit the go-to famous attractions
From Japan's famous Nara park, to public onsens, and shrines and temples like the colourful Senso-ji Temple in Asakusa, all these attractions are great to visit when you go to Japan. What's more, they're mostly free entry, as all you have to do is to pay for the transport there, whether you're going by car, train or bus. Read more about these attractions here.
Immerse in Japan's vending-machine culture
Instead of just chips, chocolate bars and other quick snacks, Japanese vending machines will surprise you with delectable bites and even substantial meals with caviar, fresh sashimi, and wagyu steak. The immense variety of food will surely fill you up with pleasure, without you having to spend a bomb on expensive meals in restaurants all the time.
Rent a car to go "off the beaten path"
Let's say you and/or your travel companions decide to take the road less travelled and go to places which are much more elevated and less touristy. Doing a road trip around Japan can be really interesting. However, you've got to remember to get an International Driving Permit (IDP). As it is illegal to drive without an original IDP, car rental companies won't rent cars to foreigners who are unable to produce an IDP. If you are going to a rural part of Japan and will be renting a car, make sure that your travel insurance provides rental car excess cover.
Get a regional train pass instead of a full train pass
The nation-wide full train pass for Japan Rail (JR) is definitely costlier than the regional ones. If you're covering 2 or more regions but not the whole of Japan, then regional JR Passes e.g. JR Hokkaido Pass, JR Kansai Pass and JR Kyushu Pass, will be more wallet-friendly options that will help you cover your routes in a pretty similar way.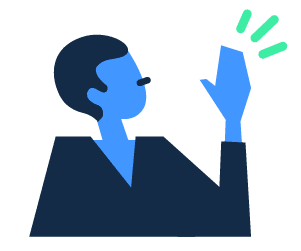 Did you know that the price of the JR Pass will increase by 68-77% in October 2023? Let's say you're planning to go from Tokyo to Nagoya, Nagoya to Osaka, and Osaka to Fukuoka, you'll be able to save about S$200 or more just by taking the bus instead of the train over 7 days. Looks like taking buses can help you cut down on some travel expenses. You can find out more about specific time and price comparison estimates for bus and train on our Japan Travel Hacks blog article.
Travel Requirements To Enter Japan
Vaccination and travel insurance requirements
Since 29 April 2023, COVID-19 vaccination certifications, pre-departure and on-arrivals tests are no longer required, as according to the Embassy of Japan in Singapore. Although travel insurance is not required to travel to Japan as a tourist, it is recommended.
VISA application
To travel to Japan as a tourist, you'll need to apply for the Japan eVISA, unless you're from one of the 68 countries and regions which are on visa exemption agreements with Japan.
You may apply for the Japan eVSIA either online or in person, about 3 months in advance, before your planned travel date. If you're doing the application in person at the Embassy of Japan in Singapore, it'll take at least 5 working days to process the visa application submitted at the Embassy if there are no issues with the documents submitted. A notification will be sent to you by email once your visa is approved. 
Here are the common types of Japan eVISA which you can apply for:
Temporary Visit for Sight-seeing: Multiple-entries / Single or Double-entry 
Temporary Visit for Visiting Relatives or Friends in Japan 
Temporary Visit for Business: Multiple-entries / Single or Double-entry 
Transit visa 
Temporary visa for a spouse of Japanese: English / Japanese (日本語) 
Long-term visa for a spouse of Japanese: English / Japanese (日本語) 
Work or long-term visa
In the meantime, you can keep a lookout for the latest updates on visa exemptions on the Ministry of Foreign Affairs of Japan's website.
We asked Singaporeans about flight disruptions, and they answered.
Find out the worst airlines with delays and cancellations according to Singaporean travellers.
How To Choose Travel Insurance For Your Japan Trip?
There are many more things to consider now as compared to buying travel insurance prior to the pandemic such as overseas hospital allowance, flight delays or trip cancellation due to diagnosis of an unexpected severe illness or injury, and many more. Here are 5 steps to help you get started:
Step 1
Check on the extent of your coverage
Pricing may be important when considering a travel insurance plan, the benefits and reimbursement limits for claims like medical expenses, trip cancellations, flight delays and baggage theft and/or damage, are equally essential as well.
Step 2
Ensure any pre-existing conditions are covered
With only a couple of travel insurers that provide coverage for claims relating to your pre-existing medical conditions such as pregnancy, injuries or illnesses sustained during the trip, you'll enjoy greater savings on medical expenses and more convenience as any unexpected injury or illnesses may impact whatever pre-existing condition you and your family members may have.
These benefits include in-patient hospitalisation expenses overseas that allows you to claim for medical, surgical, nursing or hospital charges, emergency medical evacuation and repatriation coverage.
Step 3
Do a comparison of policy premiums
The amount that you need to fork out for your travel insurance costs really depends on your destination and length of stay. Most travel insurance companies have 2 to 3 tiers of plans at different price points, with varying comprehensiveness and reimbursement limits.
Step 4
Get special activities coverage
Japan is not just about shopping and eating, but it's also a great place for many activities including water sports and extreme sports, but the breadth of coverage needed largely depends on your Japan itinerary. For instance, if you're planning to go diving around the beautiful islands of Okinawa, make sure you get a policy that covers diving sports like MSIG's TravelEasy® Standard, Elite and Premier plans.
Step 5
Be insured for trip cancellation, flight delay and damage/loss of baggage
As Japan is located along the Circum-Pacific Mobile Belt where seismic and volcanic activities are frequent, it is prone to earthquakes, so coverage of damage or loss of belongings as well as trip cancellation or postponement and flight delay due to natural disasters are recommended.
Best Japan Travel Insurance
FWD has some of the most affordable travel insurance plans in Singapore, with an optional COVID-19 Enhanced Travel Benefits add-on that covers up to $100,000 in COVID-19 medical expenses incurred during/after the trip, for its Premium, Business and First travel insurance plans. Moreover, you can look forward to their cashless medical claim service, 180-day advance purchase, emergency medical evacuation and other benefits.
Starr TraveLead Travel's range of travel insurance plans are highly customisable, which means you can personalise either its Bronze, Silver or Gold plan that includes coverage for COVID-19 medical expenses and COVID-19 related trip cancellation, as well as in and outpatient treatments abroad coverage, personal accident benefit of up to $500,000 for accidental death and disablement and many more. Note that all Starr TraveLead insurance plans with COVID-19 overseas medical expenses coverage exclude China, Macau, Hong Kong, Taiwan.
Providing one of the best medical coverage in the market, Allianz Travel Insurance features 3 tiers of plans: Comprehensive Bronze, Comprehensive SIlver and Comprehensive Platinum, which gives you coverage for up to $1,000,000 in COVID-19 medical expenses incurred during/after your trip. If you are into sporting activities while travelling, both Allianz's Silver and Platinum plans include search and rescue coverage of up to $10,000 for sport activities like trekking and diving, as well as Passport and ID card protection and money cover.
MSIG is among the handful of insurers in Singapore that offer travel insurance coverage for pre-existing conditions with its TravelEasy Pre-Ex® add-on option. The TravelEasy Pre-Ex® can be added to its TravelEasy® Standard, Elite, and Premier plans which include COVID-19 travel insurance coverage, overseas and post-trip medical expenses, extreme sports coverage, replacement of traveller coverage, coverage for insolvency of licensed travel operator, emergency medical evacuation, delayed departure and more.
Singlife with Aviva travel insurance plans are known for their generous discounts to NSmen who opted in to the Aviva voluntary insurance scheme, i.e. a 30% off. Their Lite and Plus plans do provide a great payouts for overseas medical expenses due to COVID-19, but their Prestige plan is the most extensive of all three plans, giving you unlimited coverage for overseas medical claims.
If you're looking for value-for-money travel insurance options, you can consider MoneySmart's Bubblegum plans which are priced from $4 a day. With the Bubblegum insurance mobile app, you'll be able to get your travel insurance quote quickly and customise your plan with optional add-ons. Bubblegum's plans cover aerial and water sports activities like scuba diving and hot air ballooning as well.
Best Japan Travel Insurance Benefits Coverage
Getting travel insurance is not required for most travellers going to Japan, but it is still strongly recommended to be covered with travel insurance if you're entering Japan for leisure or for business. While some insurance plans come with affordable premiums, others offer more extensive coverage such as those with pre-existing conditions coverage or even having the highest overseas medical coverage in the market. Let's take a look at what's available and suitable for your Japan trip.
*The below estimated premium rates are based on a 5D4N single trip plan to Japan.
Best for
Travel insurance plan
Estimated premium rate
Budget travel

FWD Premium plan, Sompo Travel Essential plan

$29
Overall good value
Bubblegum Travel Insurance plan
$39
Extreme sports

MSIG TravelEasy® Standard, Elite, Premier plans

$62 - $122
Pre-existing conditions

Etiqa Pre-Ex Entry, Savvy and Luxury plans

$95 - $151
Highest overseas medical coverage

AIG Travel Guard® Basic, Standard, Enhanced, Supreme plans

$57 - $133
Travelling while pregnant

MSIG TravelEasy® Standard Pre-Ex, Elite Pre-Ex, Premier Pre-Ex plans

$61 - $112
Family

DirectAsia DA150, DA200 and DA500 plans

$39 - $58
Elderly

MSIG TravelEasy® Standard Pre-Ex, Elite Pre-Ex, Premier Pre-Ex plans

$61 - $112
Flight diversion/cancellation/postponement

Tiq Entry, Savvy and Luxury

$38 - $65
COVID-19 coverage

Starr TraveLead Comprehensive Bronze, Silver and Gold plans

Allianz Travel Comprehensive Bronze, Silver and Platinum plans

$34  - $59 (Starr's plans inclusive of COVID-19 coverage)

$49 - $124  (Allianz's plans inclusive of COVID-19 coverage)
What Is The Average Cost Of A Travel Insurance To Japan?
There are so many travel insurance plans out there in the market that it can get rather overwhelming trying to compare each and every one of them before deciding on one.
To get you started, we'll use an example to illustrate (with our round-up of the 6 best travel insurance plans for a Japan trip). Let's say that you're planning to go for a 5D4N trip to Japan with your friends, and you're getting a single trip insurance plan for yourself.
Travel insurance provider
Overseas medical expenses coverage
Post-trip medical expenses coverage
Loss/Damage of Personal Baggage
Trip cancellation
Total premium
FWD

Up to $1,000,000

Up to $30,000
Up to $7,500
Up to $15,000
$49
Starr

Up to $1,000,000

Up to $50,000
Up to $7,500
Up to $15,000
$59
Singlife

Unlimited

Up to $80,000
Up to $8,000
Up to $20,000
$94
Bubblegum

Up to $150,000

Up to $10,000
Up to $3,000
Up to $5,000
$39
AIG

Up to $2,500,000

Up to $50,000
Up to $10,000
Up to $1,000
$133
Allianz

Up to $1,000,000

Up to $50,000
Up to $7,000
Up to $15,000
$124
*Above estimated premium rates are based on the highest tier of each insurance provider's plans for a 5D4N single trip plan to Japan. All premium rates are subject to change without prior notice in each insurance company's sole discretion.
As you compare across the 6 travel insurers' benefits and premiums, the average cost of a travel insurance plan with COVID-19 coverage for a 5D4N Japan trip is about $83, assuming that we take the highest-tier plan offered by each travel insurance provider.
Estimated average cost of a travel insurance plan:
$49 + $59 + $94 + $39 + $133 + $124 = $498
$498 ÷ 6 = $83
Bubblegum, FWD, and Starr may be more suitable if you're looking at more economical options. When considering medical expenses coverage, those by Singlife and AIG are quite extensive with unlimited coverage and $2,500,000 respectively for medical expenses in the situation that you get diagnosed with a severe illness or injury, which are among the higher ones among these 6 travel insurances. 
As for claiming benefits for trip cancellation, Singlife provides the highest coverage of up to $20,000.
Frequently Asked Questions
Do you need a visa to travel to Japan?

Singaporeans can travel to Japan visa-free, up to 90 days. Citizens from 68 countries don't need a visa to travel to Japan. But, if you're from other countries such as China, Russia, Philippines or Vietnam, you need to apply for a visa before you go to Japan.

Is Japan open for travel?

Yes, with effect from 11 October, all travellers, whether individual or group tours or business travellers, are allowed to enter Japan, as announced by recently by Japan's Prime Minister Fumio Kishida on 22 September 2022.

Do Singaporeans need visa to enter Japan?

No, Singaporeans don't need a visa to enter Japan and can stay in Japan for up to 90 days.

Does travel insurance cover car rental in Japan?

Usually, car rental companies offer car insurance that covers accidents and breakdowns. However, you would have to pay an "excess", which is an upfront payment. Some travel insurance policies provide rental car excess cover, which means that the travel insurance will pay this excess for you if you encounter an accident.

Is Japan safe to visit?

Yes and no. Travelling to and within every travel destination will involve some risks. As Japan is located on the Circum-Pacific Mobile Belt where seismic and volcanic activities are frequent, it is prone to earthquakes, and tsunamis do take place. Despite these natural disasters, Japan is a popular tourist destination.

Is it safe to travel to Japan when pregnant?

Yes, it is safe to travel to Japan when pregnant. However, exercise caution when eating raw fish (sushi, sashimi) and check with your doctor if it is safe for you to enter onsens. Bring your necessary medication that is safe for pregnant women. There are some myths concerning high radiation levels in Japan that lead people into thinking that pregnant women should not travel to Japan. These are since debunked. The radiation levels of food and water are normal.