How Rising Inflation Can Actually Benefit Borrowers
Ever since the US Fed raised the interest rate by a 75-basis-point rate to curb this year's global inflation situation, many of us are already feeling the effects i.e. the increasing costs of home mortgage loans, food prices, and vice versa. This is probably a good time to turn to personal loans as one of the solutions to ease your cash flow. As personal loans in Singapore are based on fixed interest rates unlike floating rate loans, it may be more advantageous to take out a personal loan during periods of high inflation and use it as leverage.
What Is Inflation And How Does It Affect Me?
Inflation is essentially the price increase of goods and services, whether it's small, medium or big ticket items ranging from food and beverages to housing. The Department of Statistics of Singapore tracks the price increase or decrease every month and publishes it officially as the Consumer Price Index, or CPI every month. 
Aside from the CPI, the core inflation measure is also something that MAS monitors closely. This core inflation measure is actually a variant of the regular inflation rate excluding accommodation costs and private transport costs, and it's a better gauge of inflation rates as most of us own homes and take public transport often.
As a consumer, this price increase or decrease affects you directly in various ways including: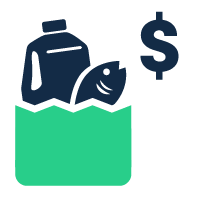 Property, healthcare, recreation, food and beverages and other forms of goods and services will evidently become more expensive due to the decreased value of money during an increasing inflation situation. Thus, you'll have to fork out more for a specific good or service as the value of it has increased in comparison to the depreciated value of money. In the end, both the cost of goods and services and your overall cost of living rises.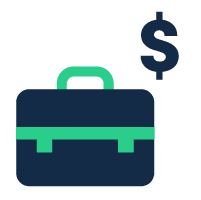 Given the rising inflation, you'll have to remind yourself to check your own wage trajectory, and see if your salary can keep up with the inflation rate, because on a global scale average salaries have been down by 3.8% in 2022 due to the ever-increasing inflation. Moreover, the wages of workers in Singapore, (calculated by nominal wage growth minus the rate of inflation), decreased by 1.7% in 2022 according to the
latest Salary Trends Report by ECA International (ECA)
. This means that we're effectively getting less pay taking into account the rising cost of everything, from basic necessities to luxury goods.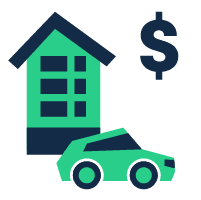 If you own assets with fixed, long-term cash flows, be mentally prepared that they'll perform poorly during rising inflation periods. Conversely, your assets which have adjustable cash flows such as property rental income, or commodities, will have more promising performance with rising inflation. So it's wise to own a good mix of assets to avoid having low cash flow issues.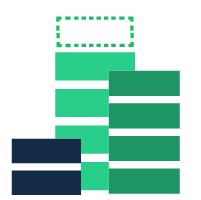 The cost of borrowing will increase in times of rising inflation as most interest rates of loans offered by banks are pegged to the US Fed rates. With the frequent recent 75-basis-point rate hikes by the US Fed this year, the interest rates of floating-rate loans in Singapore have been rising with the global inflation rate, making repayment of loans more expensive.
How Does Inflation Affect Interest Rates?
The relationship between inflation and interest rates is quite straightforward. Interest rates usually move according to the direction of inflation, as interest rates are among the key monetary policy tools used by many banks around the world to manage inflation.
So when rising inflation occurs, higher interest rates will be an expected policy response. On the other hand, when inflation decreases and economic growth slows down, lower interest rates may be introduced by banks to stimulate the economy.
Does Inflation Affect Personal Loans?
For those who have taken on personal loans with somewhat fixed low-interest rates, inflation wouldn't really affect them much, because as the value of cash erodes, you'll just be making the same payments monthly or annually.
When compared to taking out floating (variable) rate loans, rising inflation won't cut into costs of paying back a personal loan as much. In fact, you'll realise that your personal repayment costs will be relatively cheaper over time compared to floating (variable) rate loans.
Should I Take A Personal Loan When Inflation Is High?
Let's say you take out a new personal loan during the season of rising inflation. You're actually paying back the bank with money that is worth less than it was before the inflation period, because the value of cash is declining.
If you've already signed up for a personal loan with a bank before the inflation began, the inflation will benefit you even more as you technically have more money in your paycheck to pay off the debt while still owing the same amount of money. So be it for urgent medical expenses, more cash liquidity for your business or other reasons, getting a personal loan during inflation is one way to cope with specific situations that can either help you save some money in the long term or to pay off emergency bills in the short term.
However, we should also take into account your current income, financial commitments and other related factors when being tied down to monthly repayments for personal loans.
Picking either a term or revolving loan
You'll have to decide on the type of personal loan you'll need as a term personal loan has a fixed period of time that usually caters to long-term needs, while a revolving personal loan is more suitable as a short term solution. If you estimate that you need a year or more to fully repay your personal loan, a term personal loan type may be better as the interest rate is lower. The main drawback of this type of loan is that there are usually penalties for early full repayment, unlike revolving personal loans which do not charge such penalties.

On the other hand, if you are confident of repaying your personal loan as soon as possible, a revolving personal loan would be apt despite higher interest rates. While you have a think about the pros and cons of these two types of personal loans, you may wish to read more about them in our blog article here.
Considering a debt consolidation plan
Have you looked at other alternatives like a "DCP loan"? A DCP or debt consolidation plan is actually a repayment scheme that combines all your outstanding unsecured debt (including those from different banks) into one single loan with one bank. So, your DCP loan amount is simply a sum of your total outstanding debts, plus outstanding interest, plus 5% on top of the total. This loan is often calculated by the DCP issuing bank.
Improving your credit score
When you have the intention to take a personal loan, you've got to have a good credit score to raise your chances of being eligible for personal loans applications by banks. This is a basic condition whether you're applying during rising inflation periods or non-inflation seasons.
Low-interest Personal Loans in Singapore To Consider
Interest Rate*

3.48%

Total Amount Payable

S$11,044

Processing Fee

S$0

Per Month

S$307
[MoneySmart Exclusive]
Get up to S$4,915 worth of free gifts [up to Apple iPhone 14 Pro Max, 128 GB (worth $1,815.80) AND up to S$3,100 Cashback from Standard Chartered] when your loan is approved this June! T&Cs apply.
Valid until 14 Jun 2023
You'll be able to get your "cash in 15 minutes" with Standard Chartered's CashOne and borrow up to 4X your monthly income. With an interest rate of 3.48% and an EIR of 7.99%, this personal loan gives you the advantage of enjoying instant approval, and all it takes is just 15 minutes for your funds to be credited into your preferred bank account. Moreover, Standard Chartered disburses the funds to any existing bank account in Singapore, so there's no need to create a new Standard Chartered account just for this personal loan.
Interest Rate*

3.88%

Total Amount Payable

S$11,164

Processing Fee

0%

Per Month

S$310
[Faster Gift Fulfilment]
Get up to $350 Cash or an ErgoTune Supreme V3 Ergonomic Chair (worth S$599) AND up to 2.2% Unlimited Cash Rebate from UOB plus additional $100 rebate for new to UOB CashPlus Customers as fast as 3 months when your loan is approved this June! T&Cs apply.
Valid until 14 Jun 2023
UOB's rates are more competitive than Standard Chartered's, offering a lower interest rate and lower EIR of 6.42% but there are more requirements to fulfill. You'll need to be an existing UOB credit card or UOB CashPlus account holder in order to qualify for it. If not, you can still apply for this UOB loan as a new sign-up, as long as you get a UOB credit card or CashPlus along with it.
Interest Rate*

4%

Total Amount Payable

S$11,200

Processing Fee

S$0

Per Month

S$311
HSBC's loans provide some of the most attractive rates at the moment, with advertised interest rates starting from 3.2% and an EIR of 6%, without any processing fees. HSBC's personal loan tenures range from 1 to 7 years, so you have the flexibility to select a suitable repayment period that suits your needs.
Interest Rate*

3.88%

Total Amount Payable

S$11,164

Processing Fee

S$100

Per Month

S$310
This loan is worth considering if you're already a DBS Cashline or credit card holder, as this DBS personal loan is solely for existing customers. Interest rates go as low as 2.88%, depending on your loan amount, and the loan comes with a processing fee of 1% (with an EIR at about 7.90%).
Frequently Asked Questions
Does inflation affect interest rates?

Yes. Interest rates often rise during rising inflation conditions. On the other hand, when inflation decreases and economic growth slows down, lower interest rates tend to be offered by banks to stimulate the economy.

What is the core inflation measure?

The core inflation measure is a variant of the regular inflation rate excluding accommodation costs and private transport costs, and MAS uses it to gauge inflation rates in Singapore.

Will inflation affect my personal loan?

Inflation usually affects most loans, but if your personal loan comes with fixed low-interest rates, inflation wouldn't really have much impact on your loan, because as the value of cash erodes, you'll just be making the same payments monthly or annually.

Should I take a loan during a rising inflation period?

Yes and no. This really depends on your financial capacity to pay back the personal loan, whether you're going for a term personal loan which has a fixed period of time or a revolving personal loan, your credit score, and many other factors which you have to take into account.