Compare The Best Mortgage Home Loan Rates in Singapore
Turn your dream home into reality by purchasing or refinancing your property. Let MoneySmart help you make a better decision by comparing the best home loan interest rates that is suited to your needs.
Unlock Exclusive Mortgage Rates: Complete the Form for Your Special Offer!
Take 1 minute to fill up a simple form and our mortgage specialists will get back to you on an exclusive home loan rate. Only available for Moneysmart customers.
How do I get a bank home loan?
Your max loan amount

Wondering how much HDB, condo, or landed property home loan you can get from the bank? Your maximum loan amount is determined by the loans you currently have – measured by the Total Debt Servicing Ratio (TDSR) or Mortgage Servicing Ratio (MSR), which you can calculate with our home mortgage loan calculators.
In-Principle Approval (IPA)

Next, you need to get a HDB Loan Eligibility (HLE) if you intend to take a home loan from HDB, or an In-Principle Approval (IPA) if you are getting a mortgage loan from the bank. But, what are they? A HLE or IPA is simply a letter issued by HDB or the bank, stating (and promising you) the maximum home loan amount you can take.
Apply for a home loan

Once you get your IPA, you'll have around 30 days to pay the Option To Purchase (OTP) fee for your HDB or private property before your IPA expires. After that, you'll have 21 days (or a few months for new HDB BTO) to exercise your OTP by making the relevant down payment, and getting your preferred bank home loan approved and submitted before your OTP expires.
From Google Reviews: What Our Customers Are Saying About MoneySmart Home Loan
⭐⭐⭐⭐⭐
Review By Jasmine Koh
"A big thanks to Moneysmart, agent Joey Wong for her responsiveness and knowledge on housing loan. Before settling on Joey Wong, I consulted several platforms, direct banks, and other agents. Joey's patience and dedication to our interests made her a great advisor to us, and she did not hesitate to provide us with good advice or answer any questions we had.
Moreover, her after-sales service has been outstanding, she continues to follow up with us to ensure we are doing well and keep us informed about incentives from promotions. Anyone needing assistance with a housing loan should definitely contact Joey."
⭐⭐⭐⭐⭐
Review By Kristy Goh
"My husband and I got a home loan through MoneySmart. The service was fast and the specialist was very knowledgeable. We managed to get the best home loan rate at that time! Would highly recommend!"
⭐⭐⭐⭐⭐
Review By Brian Lee
"Was looking at home loans and Joey from Moneysmart was helpful, patient and thorough in her explanation. This helped me better understand the options on the market, and with Joey's sound advice, I was able to make a confident decision on which home loan to go for."
Get a free consultation and real-time mortgage rates from our specialist!
Types of Home Loans in Singapore
Private Property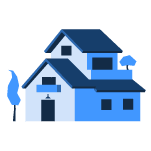 In Singapore, private properties refer to landed houses, Executive Condominiums (EC), and condominiums.
Read More →
HDB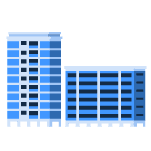 Buying a HDB resale flat, a new HDB BTO (Built-to-Order), or a HDB SBF (Sale of Balance Flat), these are all considered HDB properties.
Read More →
HDB Loan vs. Bank Loan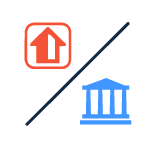 Not too sure if you should get a home loan from HDB or from a bank? Here are the pros and cons you should consider.
Read More →
Home Loans For Private Properties
Buying a private or landed property in Singapore? You can only finance a mortgage through banks or other financial institutions. Depending on your risk tolerance and monthly instalment budget, you can choose from a wide range of home loan interest rates and packages.
Private properties still under construction (BUC)
If your condo, private or landed property is still building or under construction, it's best to choose a bank loan without a lock-in period so that you can reprice or refinance to a lower interest rate eventually.
Completed or resale private properties
If you are buying a completed or resale private property, there are competitive home loans with fixed or floating interest rates from major banks in Singapore that you can choose from. Do note that you cannot take HDB loans for private properties.
Check out the latest mortgage home loan interest rates offered by major banks in Singapore for resale private properties, and private properties that are still under construction (BUC) below:
Home Loan for HDB in Singapore
If you're buying a HDB in Singapore, you can apply for the HDB housing loan if either you or your spouse is a Singaporean. However, your income must be lower than the maximum household income limit, and you cannot own any private or commercial properties to qualify. What is the HDB housing loan interest rate? It's 2.6% and it's calculated this way: take the current CPF Ordinary Account interest rate, and add 0.1% to it. That's to say, the HDB housing loan interest rate can theoretically change if your CPFOA interest rate changes – but it's well known that these interest rates are unlikely to change.
Check out the latest mortgage home loan interest rates offered by banks for HDB BTO and resale HDBs below:
We list the latest mortgage rates across 12 banks, all on one page for you
HDB Loan vs Bank Loan
"Which is better – HDB loan or bank loan? Should I get a home loan from my bank? How does a HDB bank loan work?" If you're struggling with these questions, fret not. Whether you get a HDB loan or bank loan, it really depends on your financial capability and risk profile.
If you are someone who prefers not to take risks with your finances, then the HDB mortgage loan will suit you. Why? Because HDB housing loan's interest rate is fixed at 2.6%, has a lower 10% downpayment (that's further split into 2 payments), and is known to be lenient on mortgage repayments.
If you are open to financial risks, have financial discipline to reprice and refinance your mortgage every few years, and have a good credit score, then you should consider the wide variety of bank home loan packages – with fixed or floating SIBOR interest rates that are lower than HDB's interest rate.
From SIBOR to SORA interest rates
Prior to 2021, banks pegged their floating-rate home loans to Singapore Interbank Offered Rate (SIBOR) and Swap Offer Rate (SOR). However, with effect from 2021 onwards, many banks in Singapore have been switching their SIBOR and SOR loans over to the new benchmark, SORA, and launched SORA-pegged home loans, in accordance with changes in Monetary Authority of Singapore (MAS) regulations.
SORA is now considered a more legitimate benchmark compared to SIBOR and SOR as it is determined by the volume-weighted average rate of borrowing transactions in the unsecured overnight interbank SGD cash market in Singapore.
Why are SIBOR and SOR being replaced by SORA?
The global reform for SIBOR and SOR rates to SORA rates is due to the fact that SIBOR and SOR are calculated based on the scandal-tainted London Interbank Offered Rate (LIBOR). The scandal involved fraudulent manipulations of the LIBOR by bankers at some renowned financial institutions. When the fraudulent manipulations were discovered, significant fines and lawsuits took place and this incident eroded trust within the financial industry and even the public's trust in the marketplace. Thus, the regulatory authorities of many countries including Singapore adopted a new standardised benchmark to improve the robustness and integrity of financial benchmarks which includes SORA replacing SIBOR and SOR.
How are SIBOR-pegged loans affected?
While SORA reflects the actual transactions between banks, made between 8am and 6.15pm in Singapore, SIBOR is based on how and what future rates which banks plan to borrow at, making SIBOR more volatile than SORA. With most floating rate home loans formally pegged to SIBOR, many home loans are switching to SORA as SIBOR will eventually be completely phased out by 2024.
So, you'll probably notice that many SORA-pegged home loans are being introduced by banks to replace the former SIBOR-pegged loans which were offered to home buyers. If you currently have a home loan that is pegged to the SIBOR or SOR, you'll need to be prepared to switch over to a SORA-based one once your loan period ends, or change to a fixed-rate home loan.
How To Apply For A HDB BTO/Resale Loan?
HDB Loan Eligibility Letter (HLE)
If you wish to apply for a HDB BTO or HDB Resale loan, it is important to first secure an HDB Home Loan Eligibility letter. Put simply, the HLE is a document indicating that you are qualified for a concessionary loan from HDB. Aside from that, it also provides information such as the maximum loan amount you can take, monthly instalments and repayment period. HLE letter holds a validity period of 6 months from the date of issue and will not be reassessed unless there is a change in the financial situation of the borrower or family situation.
HDB will assess your loan amount eligibility based on 3 criteria in which HDB will use to evaluate your ability to repay the loan. The 3 criteria are your age, annual gross income and financial position. If you are looking to purchase a Build To Order (BTO) Flat, a HDB HLE letter will be required to book the new flat before you sign your
Option to Purchase (OTP)
.
HLE Application
You can apply for HLE letter via HDB e-service using your SingPass to log in. Upload your documents here. You could save your application as a draft however note that it will be saved for 30 days. Submit the documents in either PDF or JPG format with a limit of below 5MB for each file. Your application will be processed within 14 days upon submission of the full set of documents and you can check your HLE letter application status when you log in to My HDBPage under My Flat > Application Status > HLE.
What happens to your home loan rates when the FED increases the interest rate?
What is the difference between Bank Loans and HDB Loans?
| Feature | Bank Loan* | HDB Loan* |
| --- | --- | --- |
| Interest Rate | 3.7% - 5.5% | 2.6% |
| Loan-to-Value (LTV) Ratio | 75% | 80% |
| Downpayment | 5% in Cash | 20% in cash / fully paid with CPF |
*Figures are subject to the loan amount and tenure. The above estimated values are for illustration purposes only, based on the example of a loan amount of $400,000 with a tenure of 30 years for a HDB flat.
Prefer to chat with our
mortgage specialist?
How To Choose The Best Home Loan?
Which home loan is best for me? If you've browsed through the different banks' mortgage loans, you'll realise there are numerous packages and interest rates you can choose from – and lots of jargons to boot. SORA, SIBOR, LTV, lock-in period, floating, fixed interest rates. What are they and what do these words mean? Before you even choose your home loan package, you should first understand these jargons.
Home Loan Interest Rates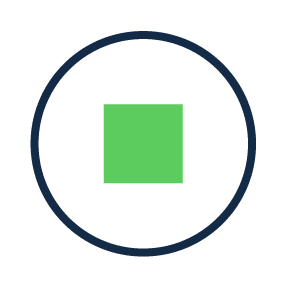 A fixed interest rate simply means the interest rate that you pay for your home loan will be the same for the next 2 to 5 years – depending on your lock-in period. This way, your monthly instalments will be the same until your lock-in period ends – unless your bank suddenly changes the interest rate. With fixed interest rates, it will be easier for you to manage your cash flow since your payments are fixed. However, at the end of your lock-in period, your home loan interest rate will likely increase or change to a floating rate. Because of this, you should call your bank to reprice or refinance to a preferred low interest rate again.
What is a floating interest rate? There are currently 4 types of floating interest rates in Singapore: board rates, SORA floating rates, SIBOR floating rates (which will be entirely phased out by 2024), and fixed deposit. These are considered variable interest rates, which means they can go up or down at any time. How these rates fluctuate depends on market conditions and volatility, which is as summarised below.
Floating Interest Rates: How Is It Determined?
| | Board Rate | SIBOR | Fixed Deposit Rate |
| --- | --- | --- | --- |
| In a nutshell | The bank decides what the board interest rate should be | Based on SIBOR aka the Singapore Interbank Offered Rate (which is the interest rate banks pay when they borrow money from other banks) | Based on the bank's fixed deposit rates |
| Volatility | Interest rate usually increases quarterly | SIBOR rates are volatile as it reacts to US Federal interest rates | Rates' movements are set by the bank |
| Frequency of Change | Depends on market conditions. Interest rate may stay the same for more than a year or change more than once a year | SIBOR rates fluctuate, but it usually stabilises and remains the same for at least 6 months to 1 year | Relatively stable since fixed deposit rates don't change frequently |
| Transparency | Not transparent because board interest rates are set internally by the banks | Highly transparent because SIBOR rates are published and monitored | Partially transparent because the deposit rates are published on banks' websites |
Home Loan Glossary
Lock-In Period
A home loan's lock-in period refers to the number of years you are contracted to stay with the bank to complete your home loan package, and it usually spans 1 to 5 years. In the case of a fixed interest rate home loan, your monthly repayments will be the same for the duration of your lock-in period.
Early Repayment Fee or Penalty
If you have extra cash on hand and want to pay off your home loan, note that you will be charged an early repayment fee of 1% to 1.5% (if your lock-in period hasn't ended).
Penalty
If you want to sell your property but you are still serving your lock-in period for your home loan, you theoretically need to pay a penalty fee for early termination. However, take out your home loan contract and check if it has a waiver clause. If you have, then your penalty fee will be waived. If there isn't, you will enter a negotiation with your bank to waive the fee – especially if you plan to return to the same bank with a new home loan.
Loan To Value (LTV)
LTV refers to Loan To Value, and it is a ratio that banks use to evaluate the risk involved when lending you money. You will often see it as a percentage – up to 75% of the property's value for bank mortgage loans, and up to 80% for HDB housing loans in Singapore. To the bank, if you have a high LTV (for e.g. you took the maximum 75% limit in Singapore), you are considered a higher risk borrower since you pretty much bought your house using loaned money.
SIBOR, SOR and SORA
Singapore Interbank Offered Rate (SIBOR) derives from the average interest rate that banks borrow from each other. It is widely used as the reference rate to which home loans interest rates are benchmarked against.
Singapore Dollar Swap Offer Rate (SOR) rates are pegged to the foreign exchange rate with the USD. However, SORA would be discontinued and replaced with SORA. Find out the difference between the two in our article- SIBOR vs SORA vs SOR.
Singapore Overnight Rate Average (SORA) is a newly introduced interest rate benchmark that is based on a volume-weighted average rate of transactions in Singapore between 8am and 6.15pm. To read up more, you can refer to our guide on SORA Rates.
How Do I Apply For A Home Loan?
Now that you understand the different types of HDB and bank home mortgage loans in Singapore, you're ready to compare, find the best home loan, apply for your IPA (In-Principle Approval), and apply for your home loan. Sounds like a lot of work? Yes it is, but you can do them all here with our mortgage specialists helping you along (for free!).
Step 1
Compare the best home loans
First, you'll need to compare the latest home loan interest rates and packages available on the market. Let us do the heavy lifting for you. Simply fill up a quiz and our mortgage specialists will compare and prepare a list of the best home loans for you.
Step 2
Speak to a mortgage specialist
Are you eligible for a home loan? How to get an IPA? Should you take a bank loan or HDB loan? Moneysmart's home loan mortgage specialists will help you with your applications, answer your questions, and give you unbiased advice.
Step 3
Apply for your home loan
Once you have your IPA, you can then apply for your home loan. With our mortgage specialists' help, your home loan application process can be completed within 2 working days – although some foreign banks may take up to a week to approve applications.
Why Get Your Home Loan Through Us?
Simple, Fast, Convenient
Leave your home loan research to us and we will break it down for you in simple terms. Our Mortgage Specialist will contact you directly so you can save time for other important things in life.
We compare so you get better deals
Feeling so spoilt for choice you cannot decide? Settling for the first option is like being forced to marry the first person you come across on a dating app. Don't feel pressured. We compare across all banks in Singapore to ensure that you get the best deals.
Most importantly it's free!
Our service to you is free. But, of course we are not doing this for charity! All banks pay us a standard referral fee for our services and our awesome job done. We don't take sides or give biased advice.
Rather chat with
a Specialist?
We have helped over 81,616 Singaporeans to find their dream home
"I am a fan of MoneySmart for a long time. It's like a one-stop shop to know what are the best deals. Saves time because there is no need to go to other sources anymore. More than that, I trust them with their information"


Aaron Wong
Employed full time
"Having refinanced previously through MoneySmart, I can say with confidence that the entire process was very smooth and pleasant. The brokers are exceptionally helpful and it only took a few weeks"


Jenny Chua
Employed full time
"Nobody wants to buy a house right now, but to find the right information, websites like Moneysmart are greatly helpful."


Tan Shau Huan
Employed full time
Sign up for your Home Loan & get a free gift
Helpful Guide to Home Loans
Here are home loan beginner guides that you can read and bookmark for easy reference:
Frequently Asked Questions
Which bank's home loan is the best currently?

Home loan packages from banks are changing ever so rapidly during this period of time when the interest rates environment is volatile. This means that there is no one bank that will constantly offer the best package. Comparison is where our expertise lies. Use our website to compare different home loan packages in a systematic and simple manner. On top of that, our advisers will also drop you a call to further clarify any doubts and refer you to the bank that best suits your needs.

What is the best home loan interest rate?

The best home loan interest rate is subjective. A fixed interest rate package is usually higher since you are paying a premium for stability. This is viewed as the best package for someone who is risk-averse but might not be the best for someone who is willing to take a little more risk and enjoy more savings with a floating rate package. Compare different home loan rates using MoneySmart's website and contact our mortgage specialists. They will clarify your doubts and refer you to the bank that best suits your needs.

Should I go to the bank directly or go with MoneySmart?

MoneySmart is a one-stop solution when it comes to getting a housing loan. We are able to offer packages from all the banks in Singapore as we are partners with all of them. After our advice, trusted mortgage specialists from specific banks selected by MoneySmart will reach out to you directly to assist you with the loan application. The benefit of using MoneySmart is that you don't need to walk into every individual branch from different banks and you do not need to wait for days for a specialist from the bank to give you a call. The packages that you get through MoneySmart is either the same as what the banks are offering you or even lower. Best of all, our service is free. The banks pay us a standard referral fee so we are able to provide unbiased advice and recommendations to you.

Is my interest rate fixed during the lock-in period?

No, this is a common misconception. Your rates are not fixed during the lock-in period unless you specifically take up a Fixed Rate package.

Can foreigners get a home loan in Singapore?

It's possible for foreigners to apply for a home loan in Singapore. However, it's only limited to bank loans for private properties. Foreigners don't qualify for an HDB home loan.

What is the SORA rate?

The Singapore Overnight Rate Average (SORA) is an interest rate benchmark, like the Singapore Interbank Offered Rate (SIBOR) and the Singapore Dollar Swap Offer Rate (SOR), but is different from SIBOR and SOR as it reflects the actual transactions between banks, made between 8am and 6.15pm in Singapore.

Can I get a home loan with bad credit?

While it may be challenging to apply for a home loan with bad credit, banks will first assess your credit standing and financial health. After which, they can either consider your application by granting a lower loan amount or completely reject it.

Is it better to use a mortgage broker instead of getting rates directly from the bank?

This would be dependent on the individual preference. Read our article on what is the difference between of using a mortgage broker vs bank to understand which would be a better pick for you.